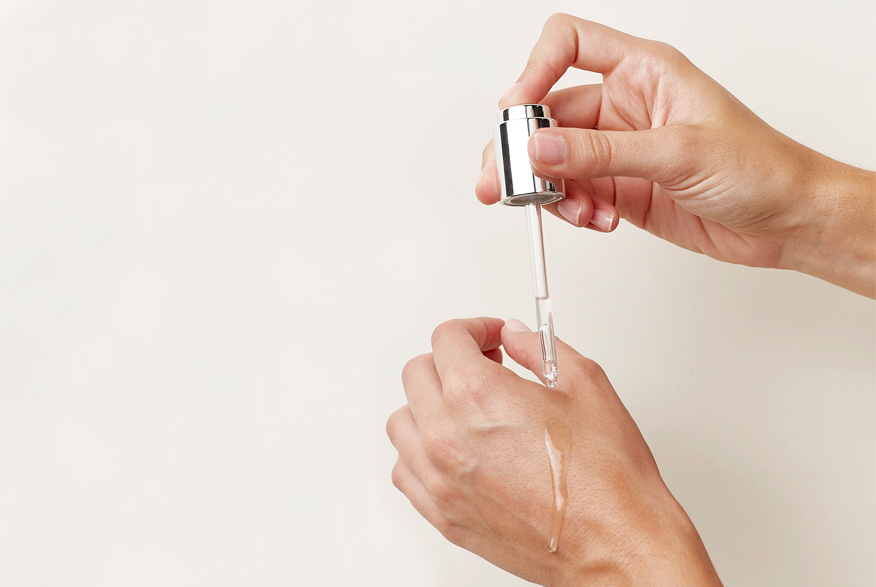 By now, most of us understand the important role hydration plays in the function of our skin. Dryness, wrinkles, clogged pores, and an overall decrease in that gorgeous glow we all strive for are just some of the side effects when our biggest organ is poorly hydrated. For this reason, it's recommended that we get our daily intake through water, fruits, and vegetables, all of which contribute to a healthy body and radiant skin.
But what can we do when our skin needs a little bit of extra help staying healthy, plump, and hydrated? Well, we treat it to products that promise to have our backs. Enter: the SLMD Hyaluronic Acid Serum. Formulated to deliver the restorative and hydrating properties of hyaluronic acid deep into your complexion, it's a squalane-based serum that hydrates and moisturizes your skin to reveal a healthy glow.

While facial serums are most often used either first thing in the morning or before bed, the use of a serum can go way beyond improving the look and feel of our faces.
Wondering the best ways to use the SLMD Hyaluronic Acid Serum? Here are 8 ways to get the most out of this skincare staple.
1. As a pre-moisturizer, moisturizer.
OK, this may sound a little weird, but trust us — your skin will thank you! Because serums contain a higher concentration of active ingredients they are built to benefit your skin, but you've got to get the order down. It's best for serums to be applied as a step after your cleanser, when your skin is able to soak up more product, and before your moisturizer, which will provide a layer of protection to prevent your serum from budging.
2. As an added boost to your favorite moisturizer.
Worried that your skin may not be able to handle an additional layer of product? No worries, just start slow! Some people prefer to add a drop or two of the SLMD Hyaluronic Serum to their favorite moisturizer for an added boost that won't feel heavy or oily.

3. As a glow-enhancer.
Boosting your product formulas doesn't have to stop with that moisturizer. If you're aiming to achieve a dewy makeup look, adding a drop of the SLMD Hyaluronic Acid Serum to your foundation will do just that. Additionally, adding a serum to your makeup can dilute super-thick matte formulas for a smooth application, or just provide some added hydration for natural, sheer-coverage radiance. You can also mix it with your favorite gel hydrator, or use it under your BB Cream for a glowy no makeup look.
4. As a lip treatment.
Want to know the ingredient responsible for filling in lines and wrinkles in those costly dermatological treatments? Yep, it's hyaluronic acid. Because hyaluronic acid can hold up to 1,000 times its weight in water, its use in cosmetic treatments to result in plump skin that is hydrated and healthy looking. Not looking to take a trip to a doctor's office? You don't have to! Patting a couple of drops of the SLMD Hyaluronic Acid Serum directly onto clean lips can offer benefits in seconds, either as a hydrating mask or a primer before applying lip products to dry, chapped lips.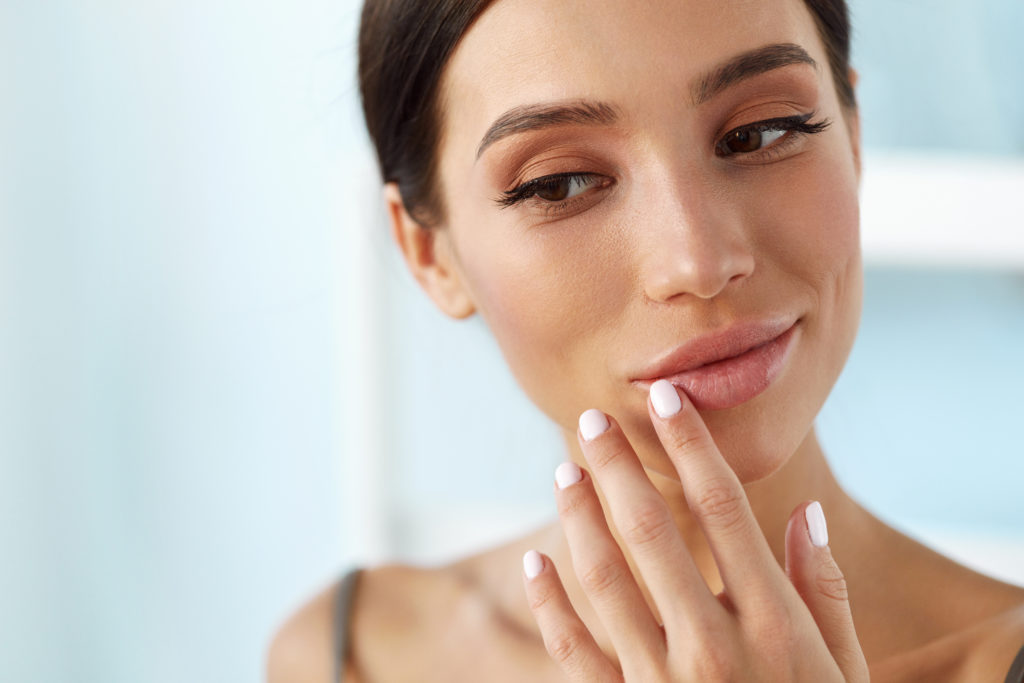 5. As an all-over moisturizer.
Serums don't have to stop at the face. In fact, spreading this slick SLMD formula onto your neck and chest is advised if you're looking to keep fine lines and wrinkles at bay (because we all know gravity doesn't stop at the chin!). If you have additional dry areas on your body, simply put a few drops directly onto the affected skin. Then pat or gently rub the serum in until it's fully absorbed.
Rough heels? Pat a few drops of the SLMD Hyaluronic Acid Serum onto your feet and cover them with cotton socks before bed. Dry, snagged cuticles? Drop a small amount onto your nail beds for a moisturizing treatment that won't leave you feeling greasy. A little goes a long when it comes to witnessing the benefits of this formula, and that's thanks to the hydrating properties of squalane, which allows for smooth spreadability and easy absorption.

6. As a hair treatment.
Dry, dead ends got your hair feeling down? Lackluster locks in need of a shine boost? The SLMD Hyaluronic Acid Serum can double as a hair hydrator when the need calls for it! Why? Because the benefits of squalane aren't just limited to the skin — it's a naturally produced substance in our body that just as easily absorbed into the hair. The conditioning properties form a protective layer over the hair cuticle, which locks much-needed moisture in, resulting in soft locks.  and because its derived from plants, its safe and sustainable solution for your moisturizing needs. Try it as a leave-in conditioner, flyaway tamer, or a post-heat treatment hair mask.

7. As a post-sun soother.
The benefits of aloe vera on sunburned skin are widely known, but what if you don't have any lying around? Plus, some of those formulas are pretty thick and goopy, making them less ideal for the face. Applying a few drops of the SLMD Hyaluronic Acid Serum to burned, dry, or sun-damaged areas can provide a gentle and soothing solution for sensitive or damaged skin. Plus, it makes packing for warm-weather getaways simple, because why take up more of that precious cargo space with an extra item?
8. As a hydrating mask.
Thanks to the popularity of K-beauty, sheet masks have been all the rage for anyone looking to indulge in a skincare treatment that won't break the bank. If you have a serum you already love and are looking to get even more out of it, consider creating a simple, DIY sheet mask of your own. To make one, start by purchasing compression mask pellets, which are dry paper masks no larger than a breath mint. Then, add several drops of your serum to the pellet and wait for it to absorb, which will unfold the mask. Once it opens up, apply the wet mask to clean skin the same way you would a store-bought sheet mask. Let it sit for 15 to 20 minutes, and remove, patting the excess serum onto your face, neck, and chest.

Can't wait to get your hands on the SLMD Hyaluronic Acid Serum?
Purchase it here!