If you're currently battling breakouts, or are just consistently prone to pimples cropping up all over your face, you've probably struggled to find a foundation that will actually help your acne and hide it — without clogging your pores even more. Given up? Feel like you're searching for a magical foundation unicorn that doesn't exist?
We're here to prove you wrong!
First, learn all about what to look for in an acne-fighting, blemish-covering foundation. Now, check out our list of our favorite acne-hiding solutions!
Nine Acne-Fighting Foundations
This foundation boasts MicroClear Technology, which the brand claims dissolves oil and boosts the delivery of the foundation's star ingredient, salicylic acid, which works to clear skin more quickly. We love that it's available in 14 shades!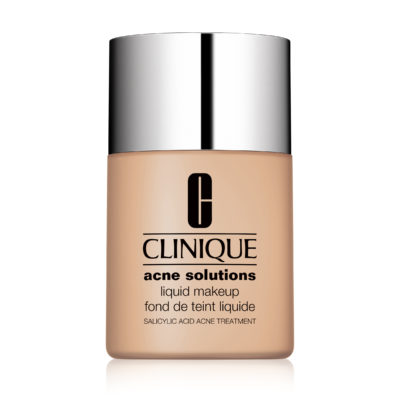 This option neutralizes redness yet maintains a natural finish with moderate, lightweight coverage. Infused with salicylic acid, it also treats spots while helping fight future breakouts. Plus, it's made in 16 shades so you're sure to find one that matches your skintone.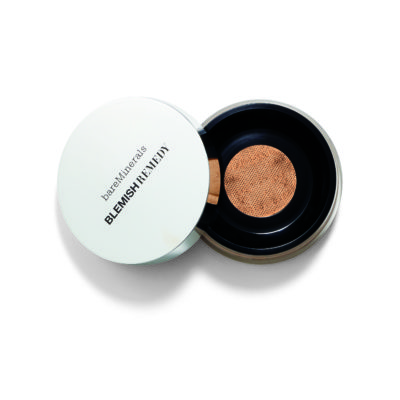 A reliable alternative to the brand's cult favorite Original SPF 15 Foundation, which acne sufferers tend to flock to because of its ability to provide seamless, second-skin coverage without occluding pores. This mineral powder foundation (available in 12 shades) delivers the same type of coverage in a semi-matte finish, but it also contains aspen bark, tea tree oil and aloe — a trio that reduces oil production while soothing skin irritation.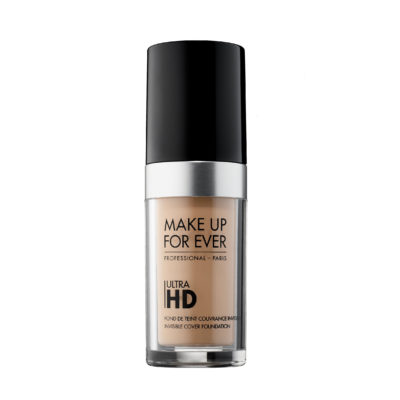 A bit pricier than the other options, but this liquid foundation has serious staying power, and offers great coverage to conceal not just acne but fine lines and large pores, too. The best part? It's available in 40 shades!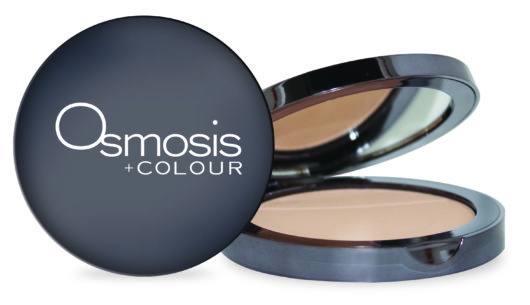 For those with oily, red, or acne-prone skin, this semi-matte solution offers great coverage that lets skin breathe. We love that it's made in 14 shades, has natural UV protection (thanks to zinc oxide) and is Oncology Friendly, meaning it's safe for anyone undergoing cancer treatments.

This blemish hider harnesses the anti-aging super-ingredient vitamin C, which encourages cell turnover so that skin is rid of pore-clogging, acne-aggravating dead skin cells. It's also been created in 16 shades. The brand's Fit Me Matte + Poreless Foundation is another great acne-targeted option.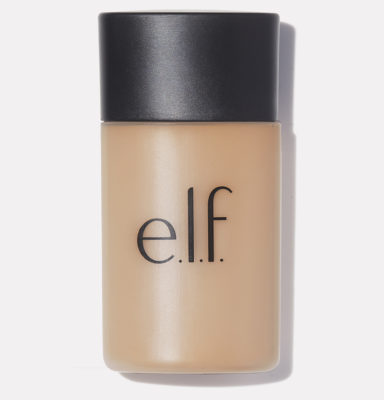 Full coverage that fights blemishes — need we say more? This lightweight formula, made in 5 shades, is a cheaper alternative that's infused with salicylic acid, witch-hazel, camphor and tea tree.
This 2-in-1 foundation and corrector is made in three shades that blur and minimize the appearance red skin and pimples to create a smooth complexion. Tea tree and zincidone treat blemishes and keep skin looking matte, without clogging pores.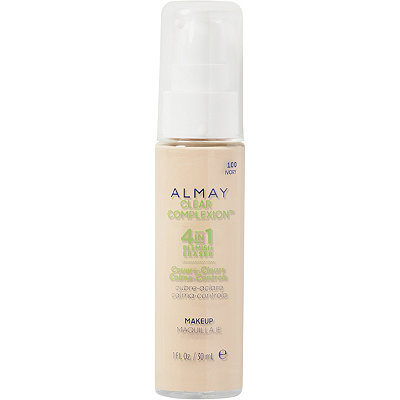 Formulated with blemisheal technology, this solution (which is available in six hues) promises to help clear blemishes and conceal problem areas. Salicylic acid, meadowsweet, licorice extract and aloe work to improve the look of skin.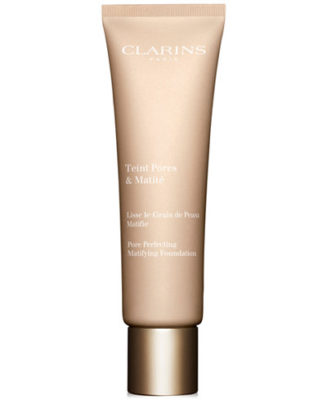 Clarins promises an even skin tone and shine-free complexion by lessening the look of fine lines and enlarged pores. Formulated in five shades, the formula contains red clay to soak up oil and plant extracts to hydrate and protect skin.