Having rosacea can be frustrating and embarrassing. If you've struggled with the chronic skin disordered that's characterized by redness and flushing, you've probably tried lots of treatments that did little to nothing for your sensitive, red skin. And we hear you — it's no fun going around looking flushed all the time. That's where we come in! We've rounded up some truly effective rosacea products that are the cream of the crop to help you quell your inflammation. But first, lets start with the condition itself.
Remind me what rosacea is again?
Rosacea is a chronic skin disorder that causes extreme redness, irritation, and inflammation of the skin. There isn't a single known factor that causes rosacea, but it's believed to be genetic. The redness that's characteristic of rosacea typically appears on the forehead, cheeks, chin, and nose, but can also show up on the chest, ears, neck, and scalp. Painful, we know.
Think you may have rosacea, but aren't sure? Check out our story on the condition!
I've definitely got rosacea — help!
Sadly there isn't a cure yet for rosacea, but there are two main things that can help: Identifying your personal triggers and finding the right, soothing, products to help treat your skin. While we can't keep a food and activity diary for you and tell you exactly what makes your rosacea flare up, we can recommend some of the best products on the market for rosacea.
15 Skincare Products That Help Calm Rosacea
From calming gels to gentle cleansers, these 15 formulas help reduce inflammation and redness. Check out everything you need to know below!
SkinCeuticals Redness Neutralizer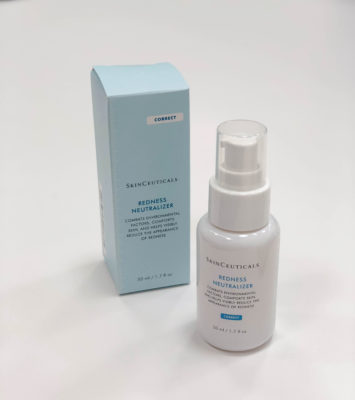 This treatment serum feels like a light cream, but it's also tingly and soothing. It strengthens your skin's protective barrier, reduces redness and flushing, and alleviates irritation.
Dermalogica Barrier Defense Booster & Calm Water Gel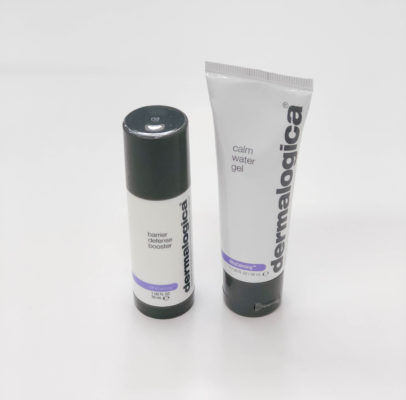 This dynamic duo soothes, nourishes and moisturizes your skin to restore balance. Start with the gel, which is an excellent hydrator, then follow up with the squalane-infused Defense Booster, which nourishes and moisturizes.
PCA Skin Anti-Redness Serum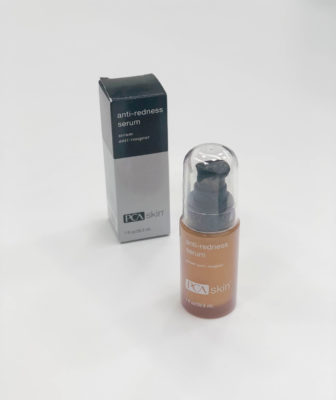 This is calming serum reduces redness and sensitivity by improving the skin's barrier function — it's a powerful corrective that provides instant and long-term relief from discomfort thanks to red and brown algae and chamomile derivatives.
Osmosis Calm Vitamin A Serum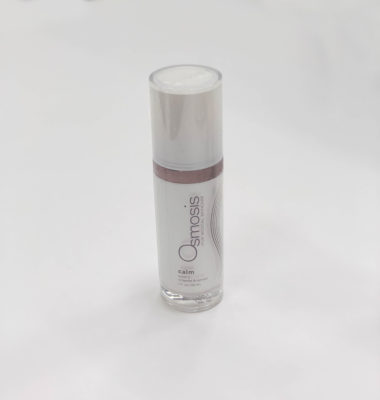 This bottle may look little, but this powerful formula restores the protective barrier, normalizes oil levels, and increases nutrients and immune repair that have been compromised by the digestive system.
Biossance Squalane + Probiotic Gel Moisturizer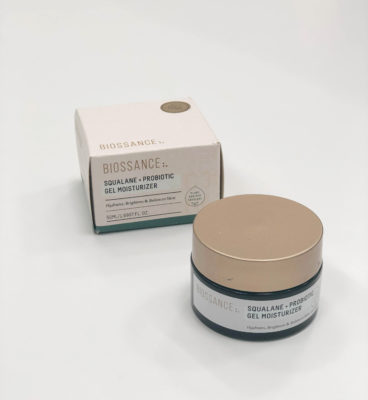 Though this hydrating moisturizer wasn't formulated especially for rosacea, it's gentle and calming and filled with all the best ingredients for rosacea-prone skin, including squalane derived from sugarcane. It also protects the skin from daily aggressors and helps brighten the complexion.
Youth To The People Age Prevention Moisture Cream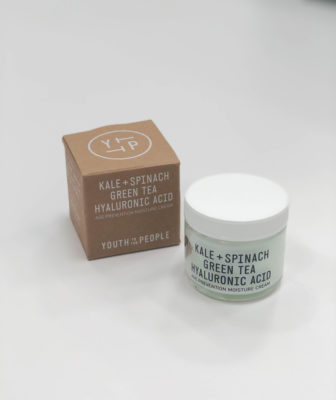 Another hero moisturizer, this light, and creamy option is filled with hydrating hyaluronic acid, which restores, balances and conditions the skin.
Dermelect Redness Rehab Conceal + Correct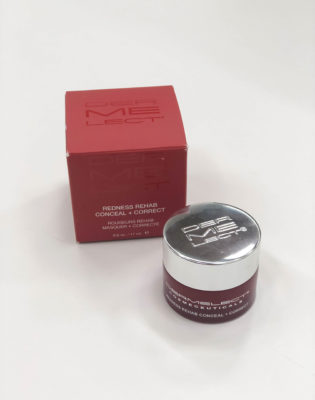 Looking red is no fun, and that's why Dermelect created a conceal & correct formula to relieve visible redness and control the aggressors that aggravate your sensitive skin. This tinted cream works by creating a comforting buffer on the top layer of your skin to heal and protect.
La Roche-Posay Rosaliac CC Cream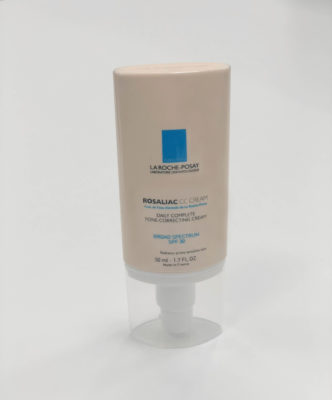 Another product that gives instant coverage and protection, La Roche-Posay's formulas are notorious not just for covering skin imperfections, but also protecting and treating them. This product is no exception, as it works to correct visible redness with every use and is packed with SPF 30 to protect your sensitive skin from harsh UV rays.
Elemis Daily Redness Solution Soothing Moisturiser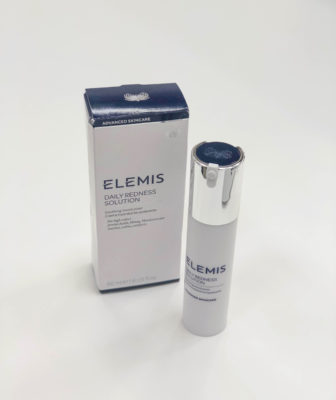 A hydrator and redness hider in one, this moisturizer soothes and calms skin thanks to amino acids, meadowsweet, and honey. We love that it can be used day and night.
Glo Skin Beauty Vita E Essential Cream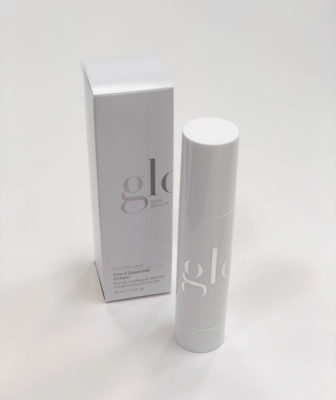 A new product from the Glo team that nourishes, soothes and replenishes critical moisture to dry skin.
Dr. Teals Deep Marine Sea Kelp Mineral Soak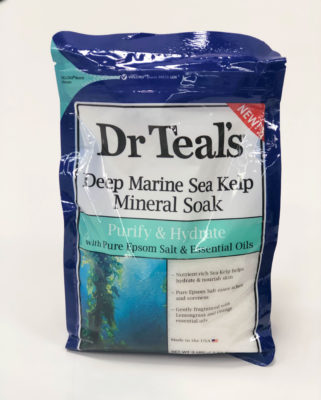 Nothing is better than a soothing bath at the end of a long day. Soak in this Sea Kelp Mineral Soak to help purify, moisturize and replenish the skin all over your body.
Jurlique Calendula Redness Rescue Soothing Moisturising Cream, Restorative Treatment Serum, and Calming Mist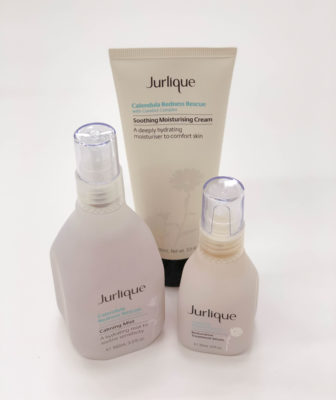 Calendula is the star product in this Redness Rescue trio, which helps to comfort sensitivity, provide hydration, and protect your skin barrier from environmental aggressors. Gentle yet powerful, the products are lightweight but still calming and hydrating.