While body lotions and body creams offer similar benefits for our skin, they're actually different formulations, so it's helpful to understand the difference when you're choosing between the two. Both lotions and creams help protect our skin from irritation and inflammation by providing hydration that helps the skin maintain its natural protective barrier. So when should you use a body lotion versus a body cream?
Body Lotion: Your Every Day Moisturizer
The ideal overall daily hydrator is a body lotion. Best for larger areas of skin that require less hydration, body lotions have a lighter consistency that spreads easily and helps replenish the skin's natural lipid layer — the surface layer of fatty acids that protects the skin from irritation and water loss. Lotions often feel lighter and thinner because they have less oil-based ingredients.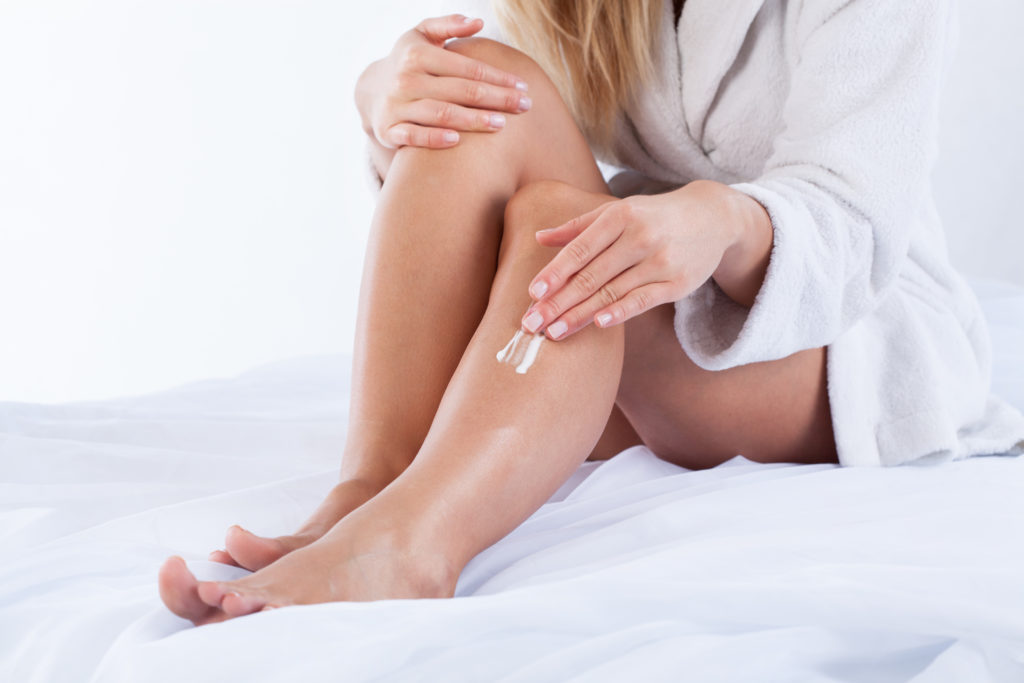 Body Creams: A Heavy Duty Hydration Fix
Rough, dry skin can be difficult to quench, and that's where body creams — sometimes called body butters — come in. Thicker in texture than lotions, creams are richer, more intense products because they have a higher viscosity, or mixture of water and oil. When creams penetrate the skin, they create a barrier that prevents moisture from evaporating through the pores.
You probably know that facial moisturizers are formulated especially for the complexion and should be used exclusively on the face, but what about the difference between hand and body creams? For the most part, the two can be used interchangeably. The major difference between hand and body lotions is in their consistency — hand creams are usually thicker, and contain more emollient ingredients. Hand lotions can include keratolytic ingredients (such as lactic acid) that encourage skin turnover, and these shouldn't be used on the body, so make sure you check the ingredient list before you slather a hand cream on your arms or legs.