If you've ever tried to tone your tummy, chances are you've experienced some level of frustration. Oftentimes, it can be seriously difficult to do, no matter how healthy you eat or hard you exercise.
But what if we told you that there could be a way to literally melt away fat—without going on a crazy restrictive diet or hardcore workout plan? Don't look at us like we're crazy — we're talking about SculpSure. This FDA-approved, non-surgical laser treatment "blasts" fat in the abdomen, love handles (a.k.a. the area between the ribs and hips), inner and outer thighs, and back.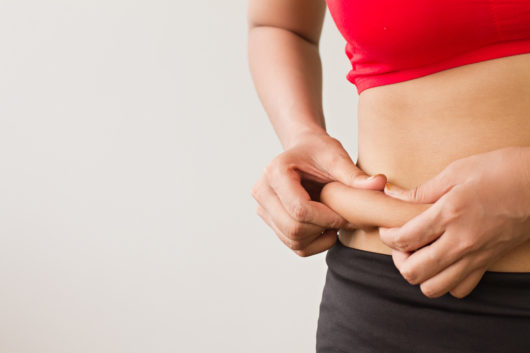 That sounds pretty cool — but how does SculpSure actually work?
SculpSure uses targeted laser energy to heat fat cells underneath your skin. This increases the temperature of the fat cells, destroying them in the process. (CoolSculpting, on the other hand, freezes fat cells.) Over the next three months, the body's lymphatic system eliminates the fat cells. Once these cells have left your body, they're gone for good.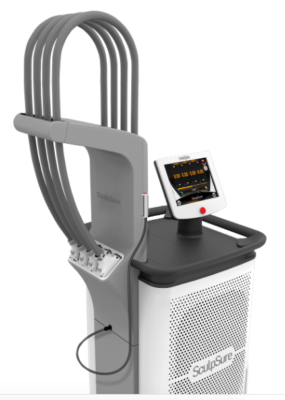 Should I try SculpSure?
The best SculpSure candidates are ones who have trouble spots of fat (such as in their abdomen area) that are resistant to diet and exercise. Ideally, you should be close to their goal weight, live healthily, and have good skin tone and elasticity, as laxity sometimes happens when you lose fat. Just keep in mind that SculpSure isn't a weight loss treatment.
There aren't very many reported side effects, but that could be because the procedure is relatively new. People do report soreness, stiffness, and some bruising in the treated areas after the procedure.
I'm ready to book a treatment! What can I expect?
The SculpSure laser takes about four minutes to warm up. Once it's ready to go, you'll feel a heat sensation for about 20 seconds, followed by about 10 seconds of cooling to help keep your skin comfortable. You may feel a deep warmth and/or a tingling sensation here and there throughout the procedure. While most patients are able to tolerate this, discomfort varies from person to person. A SculpSure treatment lasts 25 minutes, and each session can destroy up to 24% of targeted fat cells.
Will I be able to go about my day afterwards?
Yep—there's no downtime! However, you may experience tenderness for one to two days in the treated area. Some physicians may recommend that you encourage fat breakdown by massage the treated areas in the weeks following your procedure.
When will I see results?
Expect to start seeing results in about 6 to 10 weeks, as your lymphatic system begins to rid your body of those fat cells. During that time, it's a good idea to up your water intake and give yourself some gentle lymphatic massages to stimulate the removal of those fat cells from your body. The most noticeable results are usually seen 12 weeks post-procedure.
How many treatments do I need to get?
Generally, significant results are seen after two sessions, but some people do need more. Your doctor will be able to develop a treatment plan that works best for you. While the results of SculpSure are permanent (we told you those fat cells won't come back!), you should continue to eat balanced meals and exercise regularly as part of a healthy lifestyle.