Cleansing has always been one of the simplest parts of a skincare routine: simply apply a cleanser and rinse, right? Not anymore! With a whole family of cleansing tools on the market, you've got tons of options for elevating your face washing routine from the standard rinse and repeat.
Cleansing brushes are face washing game changers for a multitude of reasons. They deep clean your skin, clearing out gunk and debris so that pores become less visible. Regular use can even brighten your complexion! These devices are also ideal for men who shave frequently and struggle with ingrown hairs.
Unfortunately, if cleansing brushes are used incorrectly — or too often — they can do as much harm as good. For starters, if you have extremely thin or sensitive skin, or conditions such as rosacea, psoriasis, eczema, a facial brush probably isn't best for your skin. Be aware, also, that your skin may break out after you begin using a facial brush — but this is totally normal. As your brush sloughs away all the dead skin cells, they can clog your pores. Once your skin adjusts (give it at least two weeks), it will be clearer and brighter than ever!
Convinced? To start, learn the difference between oscillating vs. rotating cleansing brushes. Now, let's take a look at the options for leveling up your cleansing game!
Clarisonic Mia2 2 Speed Sonic Facial Cleansing Brush System ($169)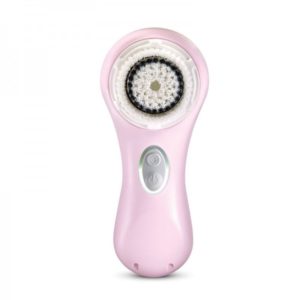 There are several versions of Clarisonic brushes, however the Mia2 is the latest to hit the market. The Clarisonic brush head has bristles that oscillate rapidly, gently decongesting the surface of the skin and allowing your cleanser to penetrate deeply. The Clarisonic brush has interchangeable brush heads (which should be changed every 3 months) and requires charging 1-2 times a week depending on frequency of use.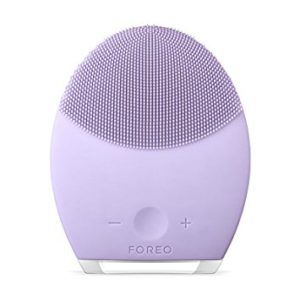 An all-in-one silicone body with built-in silicone bristles, the Foreo cleanses the face using sonic vibrations, a gentler motion that can be less abrasive on the skin. Available in versions for combination, normal, oily or sensitive skin, the brush head is attached, so it cannot be replaced. Another benefit? LUNA only needs to be charged roughly every six months. For those constantly on the go, Foreo has a miniature version called the LUNA Play for only $39 — perfect to throw in your gym bag for a post-sweat cleanse.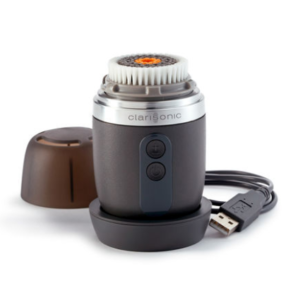 The Alpha FIT Men's Cleansing Brush ($219)
This brush is a more intense version of the Clarisonic, designed specifically for mens' thicker, more oily complexions. The brush makes over 300 movements every second, and the brand's technology has a flexing action that loosens debris from the skin and helps men obtain a cleaner shave.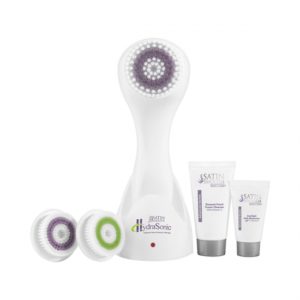 Satin Smooth HydraSonic ($110) 
This version of an oscillating facial brush also uses sonic vibrations to help de-gunk pores and penetrate cleansers. The HydraSonic comes with two different brush heads, and the company encourages customers to use one on their back, shoulders, neck and décolleté for deep, all-over cleansing.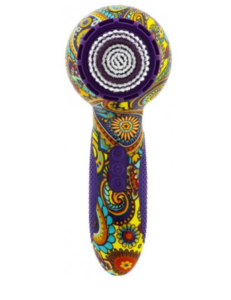 Michael Todd Soniclear Elite ($149)
An oscillating brush that features six different settings, the Soniclear Elite also comes in a range of fun colors and patterns. The brand has equipped its brush with antimicrobial protection to prevent up to 99% of bacteria that can form on facial brushes. Michael Todd's patented C-Boost Technology provides a pulsating massage for the skin as it deeply cleanses the pores.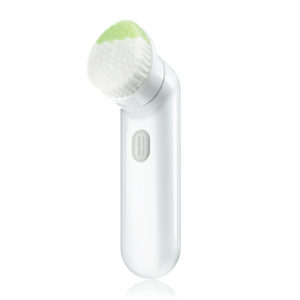 Clinique Sonic System Purifying Cleansing Brush ($60)
This Clinique version of the cleansing brush also utilizes sonic movements, but it's angled tip makes accessing hard-to-reach spots (that crease around your nose, anyone?) much easier. The brush base also fits Clinique's Airbrushed Finish Liquid Foundation Applicator & Device, so it can double as a cleanser and makeup applicator!
What it all comes down to is the user — everyone's complexion is different, and can handle varying materials and pressures. For some, the Clarisonic may be too abrasive, for others it's not powerful enough. Talk to your skincare professional about your skin type, so you can make the best, educated purchase. Whichever one you choose, know that you're boosting you're routine — as long as you make sure to cleanse twice a day!