I'm sure you've all seen the devastation as a result of Hurricane Harvey — it's truly heartbreaking. One of the many things I've learned from social media is how incredibly powerful these networks can be, and how much good they can do. It gives me so much hope and makes me so proud to see so many people taking action (both big and small) to help those affected by this horrible natural disaster. Now it's OUR turn, popaholics!!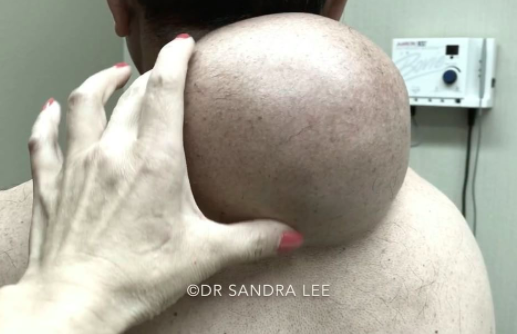 Many of you have been patiently waiting to see the massive lipoma removal (aka the Grapefruit-Sized Growth!) that I revealed earlier this month. Well, it's finally ready for viewing on my YouTube channel!
With Hurricane Harvey in mind, I've decided to make this video a Pop for Charity, meaning it's going to be available for $.99.  I know that you're not used to paying for your pops, but this is for a great cause: For every video purchased, we're donating to the American Red Cross and the St. Bernard Project, which are both working hard to help victims in Texas and Louisiana.
The bonus for you guys is that instead of the typical, multi-part video, I've put the entire procedure into one video, and it's ad free!
To everyone affected by Hurricane Harvey, this is for you. Now lets get these donations going… go purchase and watch the video on my YouTube channel!