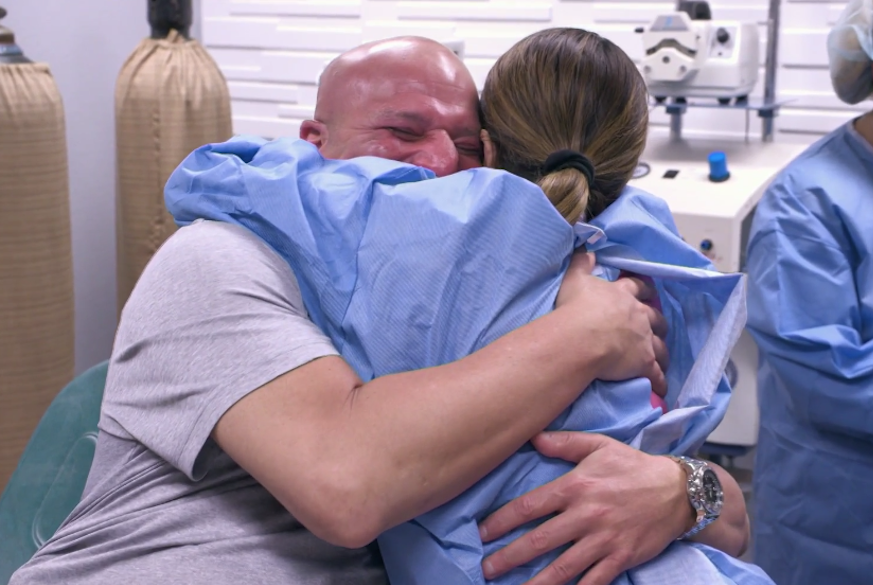 If you guys haven't heard already, I have a brand new reality show on TLC called Dr. Pimple Popper, and I'm helping patients from all over the country remove their lumps and bumps and deal with their skin conditions.
Last night was our second episode, and I wanted to give you guys a little inside scoop and some commentary about the patients I saw. So read on and enjoy!!
Ronen
Ronen is truly such a sweet guy. It broke my heart to know that he was so suspicious and distrustful of doctors.
When he came to the office, it was pretty crazy to see that huge bump on his thigh, and it was hard for me to immediately determine what it was because of where it was on his leg. I don't usually see cysts or lipomas on that part of the body. Luckily, as soon as I did that small extraction I realized it was a cyst. But not just any ol' cyst… the biggest cyst I have literally ever seen. And you popaholics know I've seen a LOT of cysts!
As you guys could probably see, Ronen was pretty scared before his procedure. I did really want him to watch the process and see what was happening, but he was a lot more frightened than I realized, and I think that made the procedure pretty tough for him. Knowing he was struggling and in pain was really hard for me. It was a really long, tough process to get out all that oatmeal (Cottage cheese? What do you guys think?) and all that old wallpaper!! We were actually at the office filming this removal until almost 10 PM!
But I'm not gonna lie to you guys, Ronen's cyst looks better than I could have dreamed. I'm so impressed with how it healed.
I'm happy that, even if just to a small degree, I've helped Ronen to trust doctors more. But I better not become his ONLY doctor, I'm not in charge of his heart or his lungs, that's for sure! 😂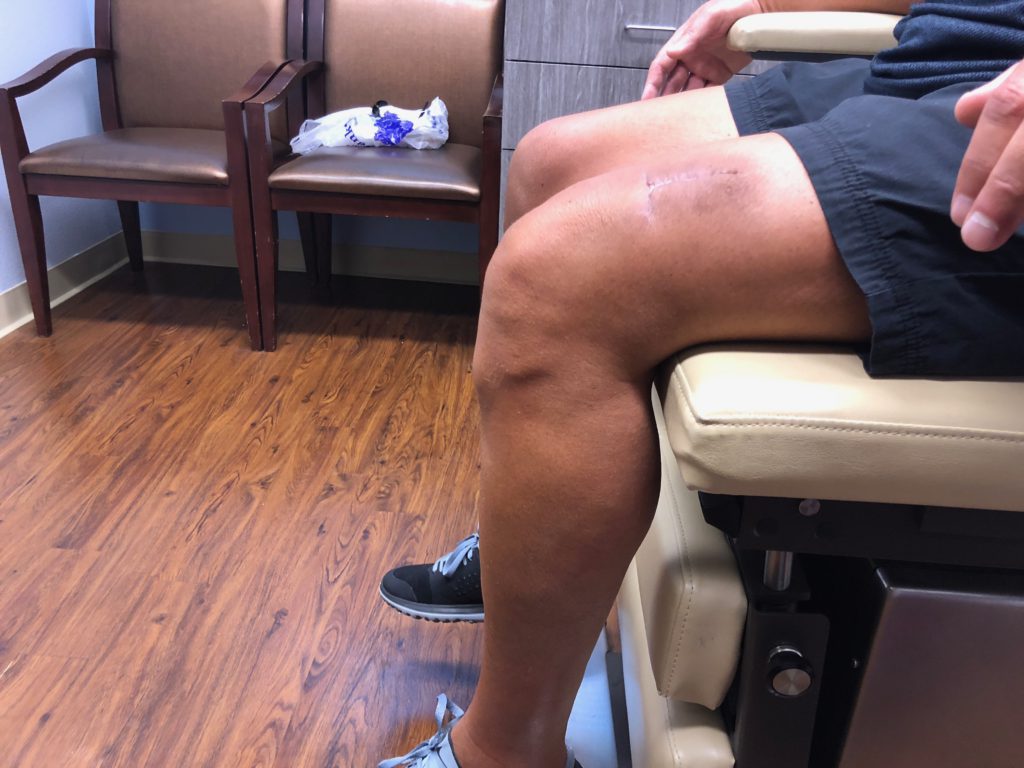 PS – Do you guys see the bag in the background on the chair?! Those are RAINBOW COOKIES that Ronen brought me all the way from Flushing, New York!! ❤️

Amber
Hidradenitis suppurativa is a really devastating chronic skin condition. Unfortunately, there's no cure for it, and it's more common than most people realize. I bet a lot of us actually know someone who has to deal with this relentless, painful and embarrassing skin condition and feels like they need to hide from the world.
To break it down a little, hidradenitis suppurativa (HS) is a disease of the hair follicle, and it happens in the areas of the body where we have apocrine sweat glands. When someone has HS, they have this chronic irritation in their hair follicles. When their body notices that irritation, it attacks those areas because it's trying to get rid of the intruder, and that's what makes the area so red and irritated and puss-filled.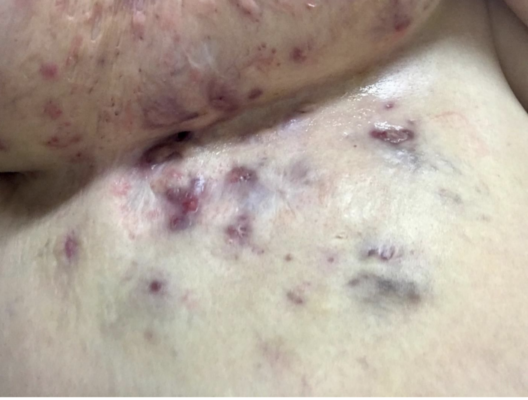 Amber's corticosteroid injections were not easy, injecting areas that are already so swollen and irritated was definitely very painful for her. I hate hurting people, and it was so tough to cause her pain, but I knew corticosteroids would help give her some relief from her pain.
I'm so happy to tell you guys that after her injections, I talked to Amber about trying a biologic medication. She was scared, but I think I convinced her that the risks are worth the benefits.
So, we worked to get Amber approved and started on a biologic medication called Humira. We were able to connect her with a board-certified dermatologist in Oklahoma who can continue her treatment.
This medication doesn't cure her HS (nothing can cure HS, sadly), and those downsides I mentioned earlier are that it's very expensive and can also decrease your immune system, so you have to be very vigilant and take things very seriously if you do get sick. But Humira also has the potential to greatly improve Amber's quality of life, and it could be life-changing for her.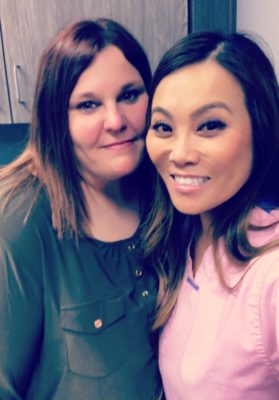 The person that Amber calls at the end, who I put her in contact with, is on Humira and is doing great, so I'm really so happy that they could form a friendship to help each other cope with this super tough condition.
Oh, and Amber has been getting involved with Hope for HS, and she hosted a live Viewing Party of the episode last night on Facebook! You guys can check it out here!! 
Sandy (& Tommy)
I wanted more than anything to evict Tommy entirely for Sandy (and Paul!) but I will be really honest with you guys — I really wish I could have done more for her.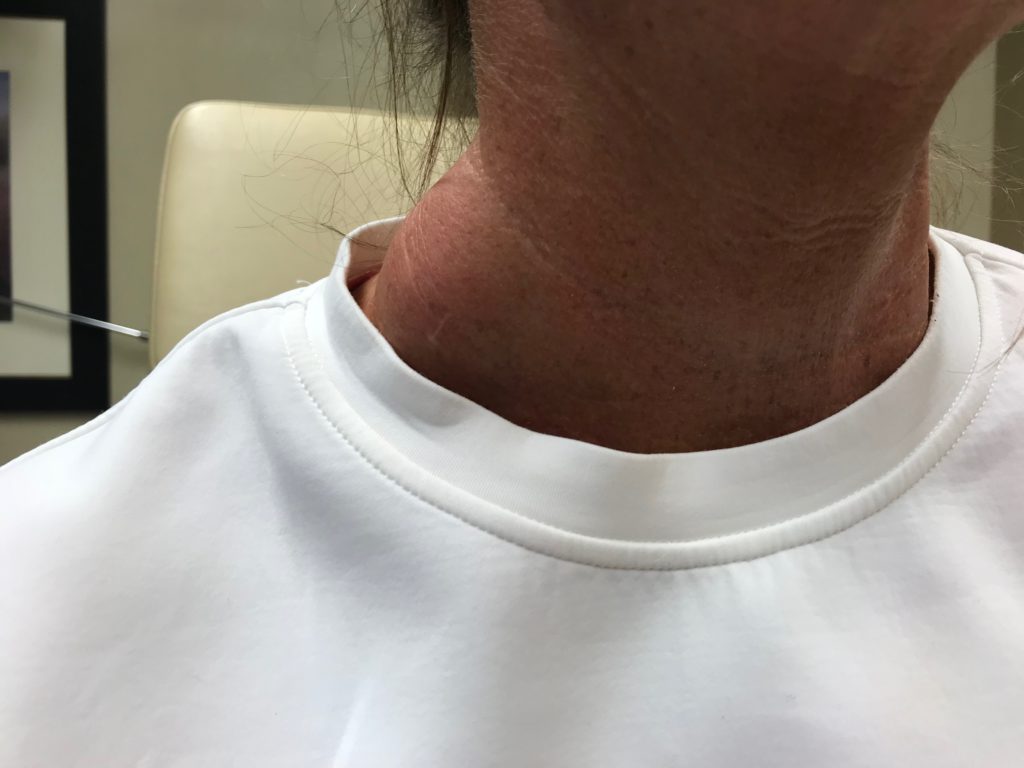 I just couldn't get the whole lipoma out and I was very frustrated and upset with myself. But I also knew that I just couldn't proceed anymore. On your neck there are so many important nerves and veins and muscles, and I knew that if I accidentally disrupted any of these structures it would be life-altering for Sandra, and not in a good way.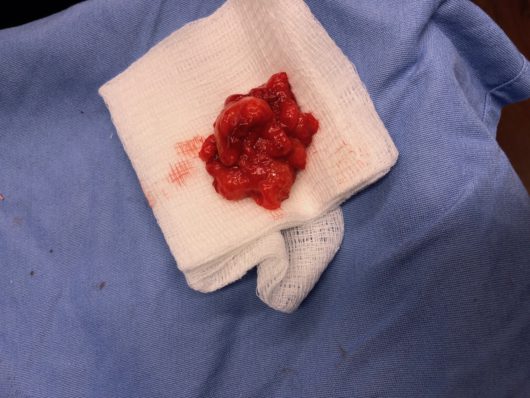 So because Tommy was stuck to, and really actually wound around these structures (and because there was scar tissue present from her previous, incomplete removal) it just meant that I had to give up eventually.
However, I don't think it was a total failure, because I DID make it look a little better and less noticeable. I'm really hoping for Sandy that it doesn't grow any bigger.

Kristy
This was another one for the books! Hands down, Kristy had the BIGGEST milium I've ever seen.
In case you aren't familiar with milium, they are these very superficial epidermoid cysts. Most people get them as these tiny white bumps on their skin that almost look like whiteheads. Milia are super common around the eye area.
But Kristy's was hanging off her eyelid, and it must have been quite heavy, weighing down on her eye and obstructing her vision. And of course, it was so tough for Kristy because a growth like that is just not something you can hide from people.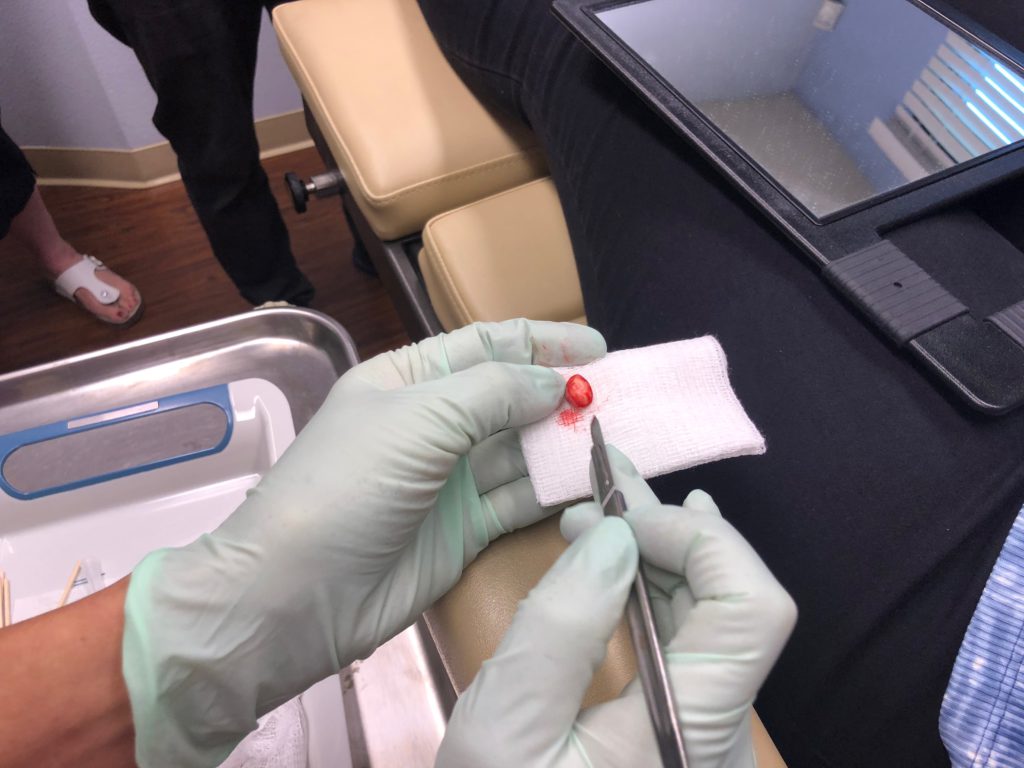 Removing this milium for Kristy was tricky because of how it was placed on her eye. Ultimately it was a pretty simple procedure, it took less than 5 minutes, but I know it changed her life so drastically. This is really the best kind of procedure and the type of procedure that I just love to do.
I really hope you guys enjoyed the episode! Comment and let me know what you thought!