Whether you've already settled into pumpkin spice season or are just starting to embrace the fall, now is a great time to make a seasonal skin care transition if you haven't already. No, it's not a myth and it's not a marketing ploy — changing your skincare routine seasonally is great for your complexion.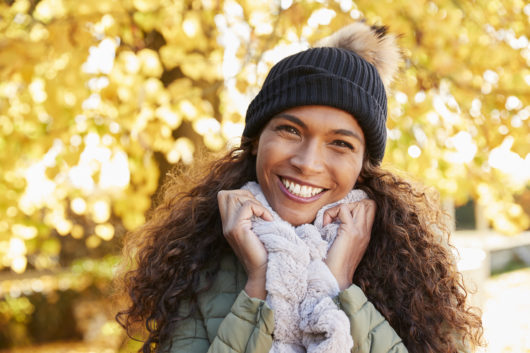 This time of year, the combination of colder outdoor air, decreased humidity and blasts of dry indoor heat can have your skin crying for more moisture and TLC that you didn't always need during the warmer months of the year.
Here's how you can help your skin wave a final goodbye to summer weather and prepare for the colder months ahead.
Start with a clean slate
You know you were supposed to limit your time in the sun and remain devoted to using proper sun protection, but you basked in the rays a little too much this summer and your skin shows it. If you've got sun spots or a few fine lines that have begun to crop up, consider seeing your dermatologist or aesthetician for treatments to mitigate any summer skin damage. You can try an AHA or BHA exfoliant at home or opt for a chemical peel or laser treatment at a dermatologist's office or medical spa. Even if your skin made it through the summer relatively unscathed, it's still worth talking to a professional to develop a colder-weather skin care plan and visiting someone who can help do a round of extractions — aka pull out all those blackheads and whiteheads and make sure your pores aren't clogged.
Stick to a routine
Just because you're switching up your routine doesn't mean you should abandon your routine. Make sure you're cleansing, treating, and moisturizing your face every single day, twice a day! If you're acne prone, try the SLMD Acne System; if you're older, you may want to try one of Murad's Anti-Aging Kits.
Be gentle
Look for a less drying cleansing product for the Fall. Those lighter, foaming formulas you loved a few months ago were great to get the sweat and sand off, but with your skin producing less oil in colder temperatures, it's time for something a little thicker, like a moisturizing cleanser or a non-drying gel.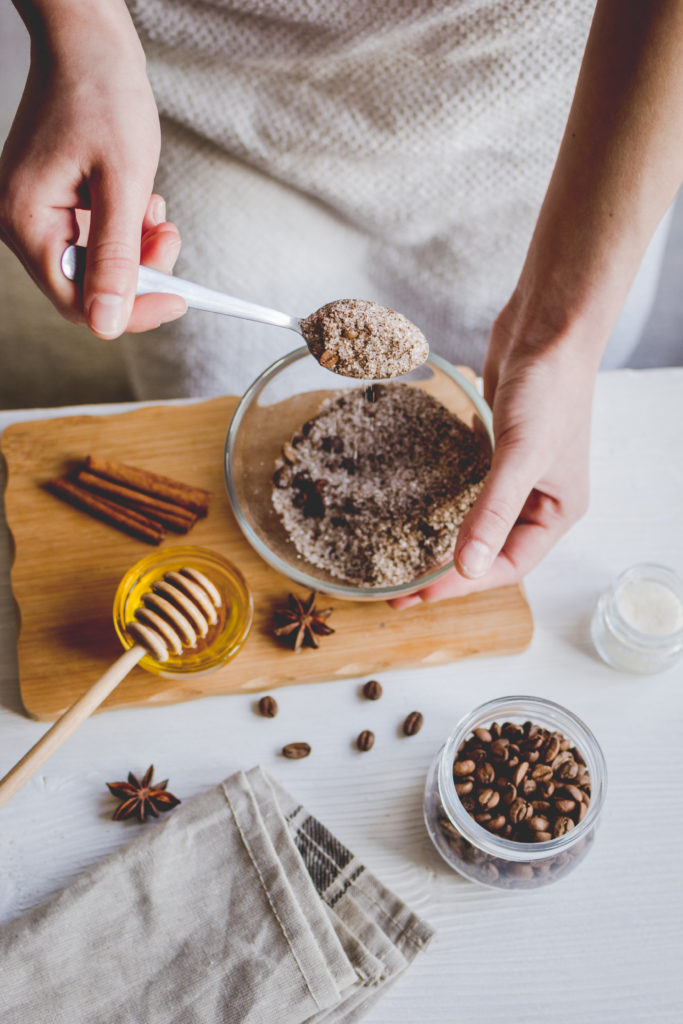 Exfoliate!
Getting rid of any layers of dry, dead skin is a great way to prep your skin for cooler months.
Larisa Rabkin, an aesthetician in the office of Dr. Joseph Russo, a plastic surgeon in Newton, Massachusetts, enjoys sharing do-it-yourself options with her clients for great seasonal skin care. For a fall-friendly skin and body care treatment, try a scrub using coffee grounds, large grain sugar and avocado oil. "Flavored coffee grounds (peppermint, vanilla, or hazelnut) add a nice scent and the avocado oil is loaded with antioxidants," she explains. "For maximum effectiveness, exfoliate with products containing glycolic acid a few times a week. Just remember to be gentle on sensitive areas, like the face, and don't overdo it. Listen to your skin!" she reminds. This is especially important if you have acne – over exfoliating, especially with harsh scrubs, can make your breakouts worse!
More moisture, please!
It's time to change your moisturizers as well. Switch from the lightweight or oil-free products you loved in June, July and August to a thicker formula. Rabkin suggests SkinMedica's HA5 Rejuvenating Hydrator for an extra boost — apply it before moisturizing to take advantage of the long-term hydration properties of hyaluronic acid.
As for your body, if you weren't using lotion during the summer, make sure to do so now to keep itchies and dry patches at bay. Apply it right after bathing or showering to lock in moisture.
Hydrate inside and out
Invest in a humidifier as part of your cold weather arsenal to bring more moisture into your home, and turn it on at the same time you crank up your heater to minimize the dry air.  Your skin will thank you. And remember to keep drinking water! It may not be sweat season anymore, but you still need to stay hydrated.
Stay sun smart

Although you're no longer taking in those seemingly endless summer rays, sun damage can happen year-round, as cancer-causing UVA rays are still powerful in the fall and winter months — even through the clouds! Keep using your sun protection to avoid wrinkles and lower your risk of skin cancer.
Don't forget your lips!
Time to break out the lip balm after it sat at the bottom of your purse all summer. But first, prime your lips with another one of Rabkin's fun concoctions — a pumpkin spice lip scrub. Melt a bit of coconut oil, add in brown sugar, honey and pumpkin pie spice, then stir. Take a pea size amount to scrub your lips, and finish using a warm washcloth to remove the excess. Hello, soft lips!