Glitter makeup usually means two things: gorgeous sparkling eyes, and a huge mess. This tricky trend even has makeup artists scowling like the Grinch at Christmas. Want to step up your glitter game without turning your bathroom into a winter wonderland? Check out our expert tips to get runway-worthy glitter lids without the hassle!
Is there a "glitter for beginners" step?
For beginners, glitter can be messy on the eyes, which can definitely be discouraging. Natalie Soto, Global Educator for Jane Iredale Mineral Cosmetics, actually recommends that glitter newbies incorporate a little sparkle into their favorite  lip gloss when they first start experimenting with glitter. "Layer enough gloss on your lips so that it's tacky, then apply a little glitter right on top using your fingers." This allows you to control how much glitz and glam you want for your look!
Okay, I'm ready for glitter eyes.
If you're ready to try for the eyes, start by picking the best color for your complexion. When it comes to choosing colors, the possibilities are endless! Natalie emphasizes that a gold glitter is always smart to keep in your arsenal. That's because gold is more flattering and brightens the complexion, compared to silver, which can photograph as squares when it's a chunky glitter.
All that glitters, isn't gold 
Want to experiment beyond gold? Here are Natalie's do's and don'ts for choosing the perfect glitter pairing for your skin tone.
Darker / Tan Skin:
Do: Reach for gold and pinks, which bring out the golden undertones in deeper skin. Rose gold is the perfect in between.
Don't: Bother using white or silver tones — they can look ashy on darker skin. 
Fair Skin:
Do: Choose a white glitter or shimmer to use as a subtle highlight for the inner corner of your eye. You can even tap some on your cheekbones for more of that subtle glisten!
Don't: Use any dark, bruise-like hues (think golds that are too yellow or dark, murky blues).
Our Go-To Glitters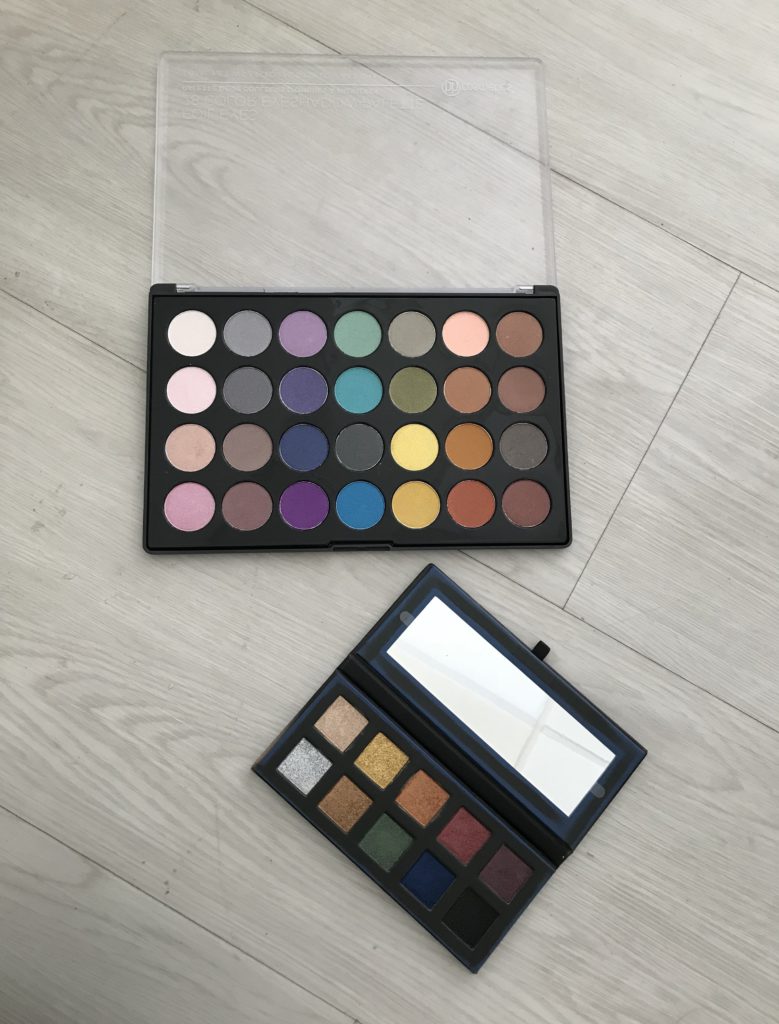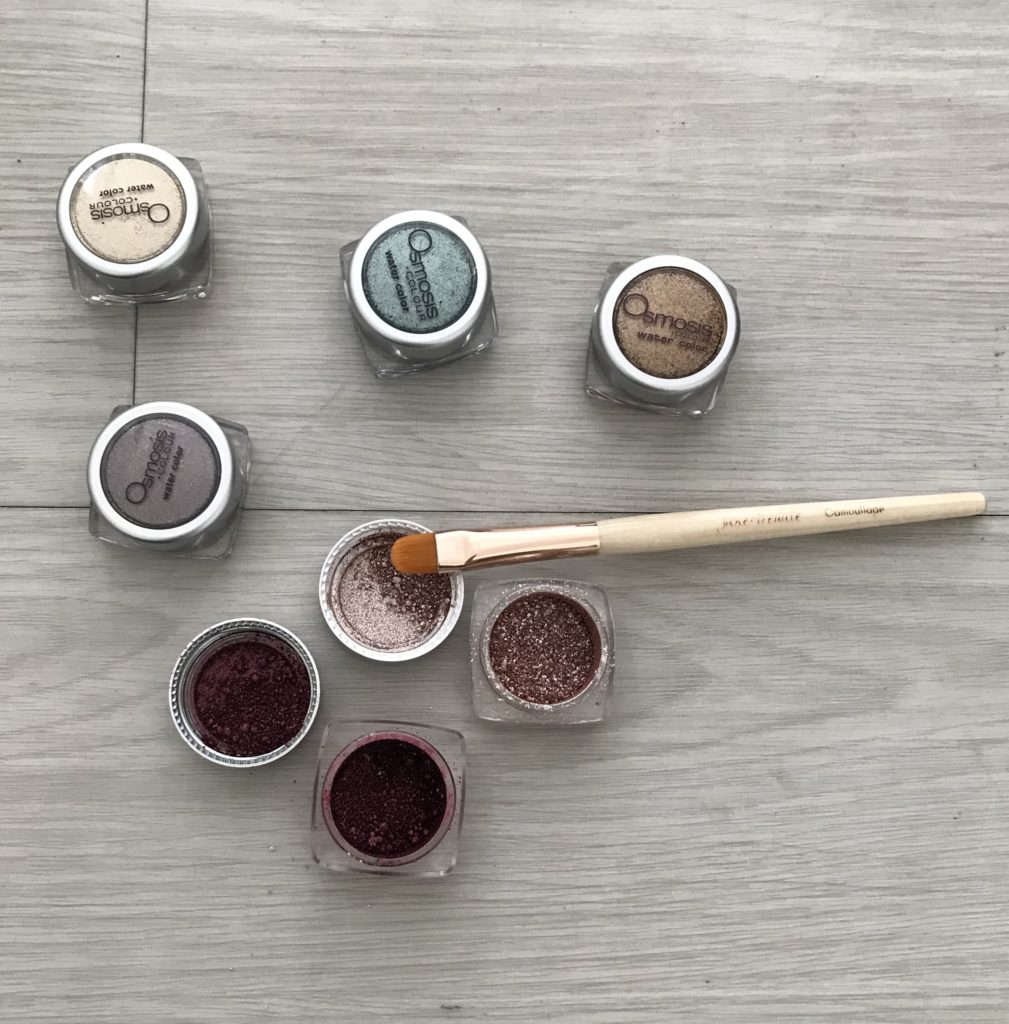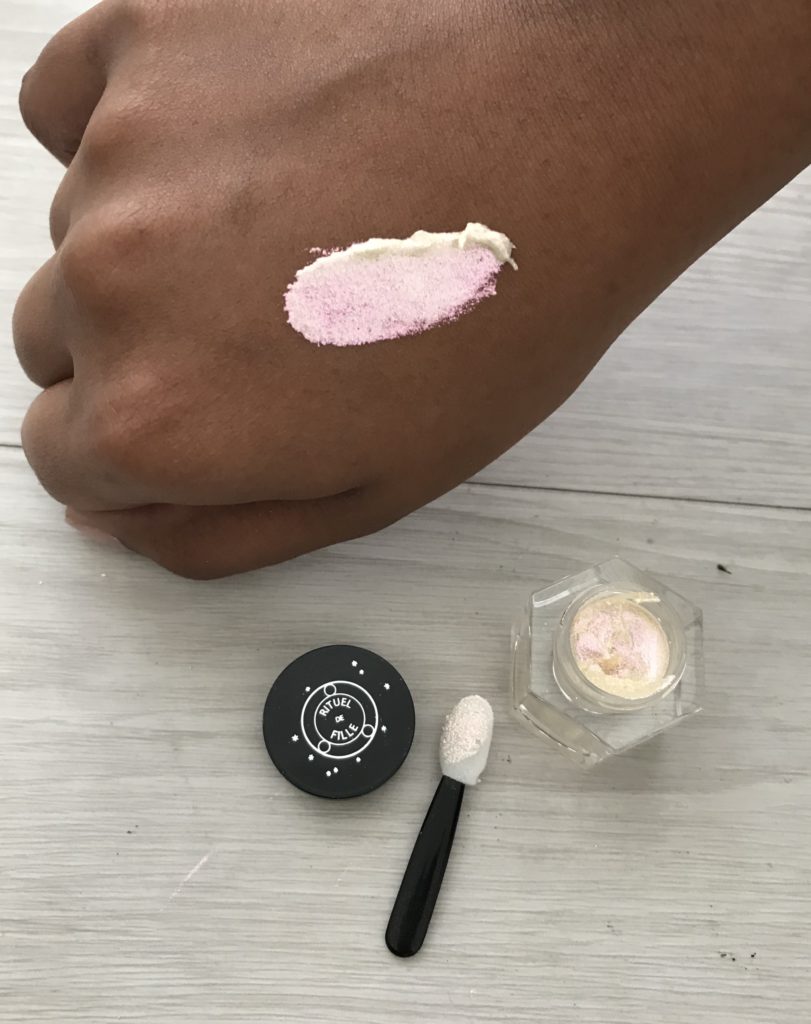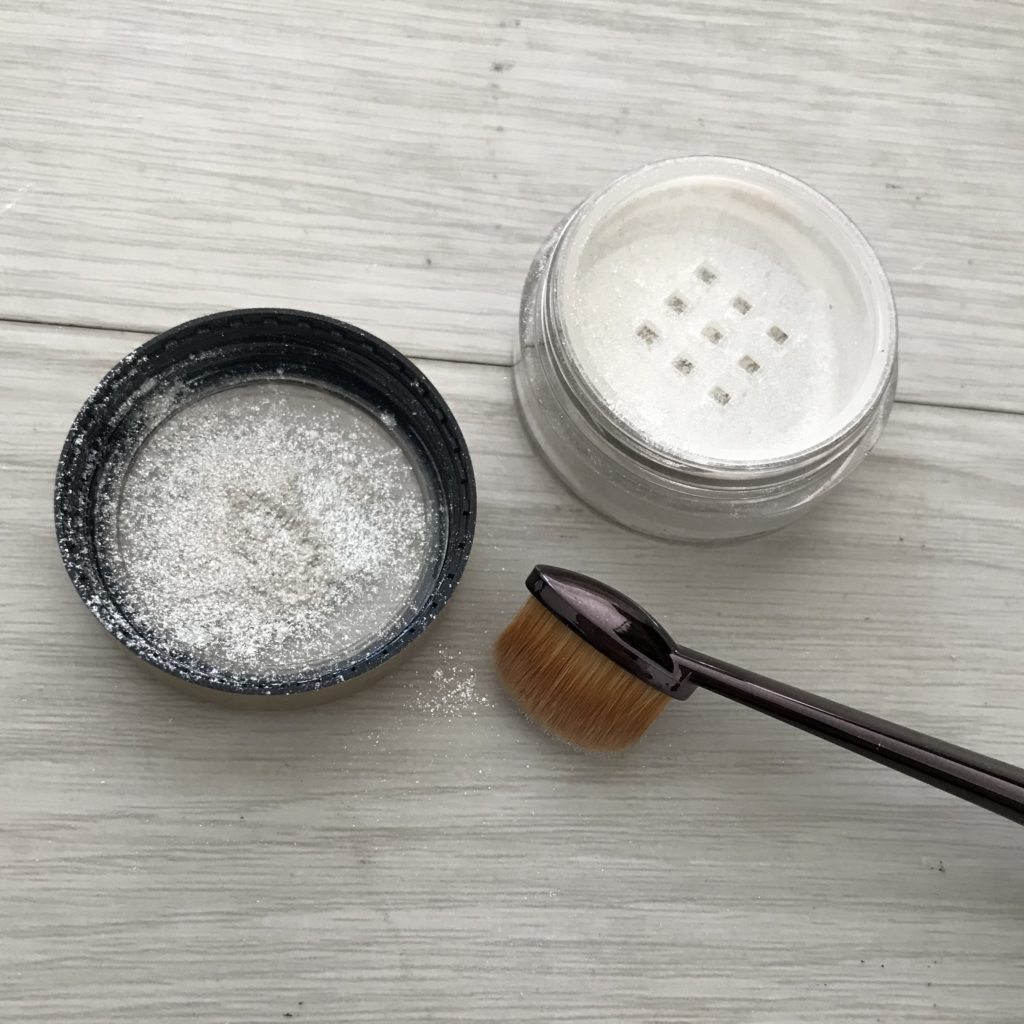 The Prep Step
Save yourself the pain of removing stubborn glitter by properly prepping your eye area. Prettilicious Eyeshadow Shields are a great way to catch all the glitter that would normally fall onto the skin. Just place under your eyes, then peel off when you're done!
So Tacky
Natalie's advice is to apply something sticky on the eye for the glitter to adhere to. She recommends the Jane Iredale Smooth Affair for Eyes, which adds tackiness and a sheer base color.

Eyes First
If you normally put on your foundation and concealer before spiffing up your eyes, try switching it up! Start with your glitter lid, then after your eyes are done, use a makeup removing towelette — we love the Neutrogena Makeup Remover Cleansing Towelettes, Intrinsics Naturally Gentle Cleansing Towels, or Promise Organic Argan Creme Facial Towelettes — to swipe away any fall-out. 

Don't be a tool!
A beauty lover is only as good as their tools. Stay away from fluffy brushes — they will get glitter everywhere. According to Natalie, small, flat eyeshadow brushes are the best for pressing loose glitter on to the lid — "the flatter the better!" she says.
Dampen a flat eyeshadow brush, and dip it into the glitter. Pro tip: shake some glitter into the container lid to get a more even, mess free application. Pack the glitter gently, yet firmly, onto the lid until none is left on the brush. Don't be afraid to dig in for seconds!
Don't have these tools in your arsenal?
Disposable sponge-tip applicators (the ones that come with eyeshadows) are really great for glitter application, Natalie says.
If all else fails, your hands are the way to go! Not the best option for precision, but it'll work in a pinch. Dampen your index finger before dipping into your glitter of choice, then press on to the lid for an easy glitter eye. 
Getting Rid of the Glitz
Removing glitter is enough of a pain to have makeup mavens keeping their distance. Somehow glitter ends up all over you, your bathroom counter, and your towels. Here are some simple tips for proper glitter removal so you aren't digging out glitter days later.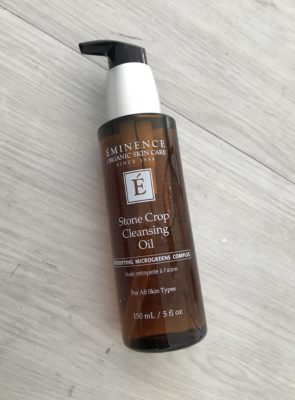 Ditch the soap and water.
Natalie says regular cleansing methods won't do anything for stubborn glitter. Use an oil-based cleanser that will actually remove texture — we're a fan of the Eminence Stone Crop Cleansing Oil. 
Let the oil cleanser sit on the skin for a bit to breakdown everything, especially if it's waterproof glitter.
Curious what the oil cleanser hype is all about? Check out all the reasons why we LOVE oil cleansers!
Get sticky with it. 
Tape works wonders for picking up tiny glitter. Place a strip of tape on the back of your hand to remove extra stickiness. Then press into the glitter fall-out to pick up those pesky particles.
Brush it off. 
Grab a big, fluffy powder brush and sweep some face powder under your eye to knock off excess glitter. 
Mascara wands.
It's time to make use of those tester mascara wands you've taken from beauty counters over the years. Glitter fall-out flakes off surprisingly well with a dry disposable mascara wand.

A few extra tips to keep in mind…
Size MATTERS! Chunkier glitter tends to create more fall-out compared to denser, smaller glitter. Opt for finer glitter particles for a mess free experience.
Don't Cut Corners! Always make sure you're using cosmetic grade glitter! What does that mean? Cosmetic grade glitter follows the industry standard for being safe to use on your eyes. In other words, don't you dare reach for that chunky glitter from the craft store as a backup… it can cut your skin!
Clean Your Tools! For starters, your makeup brushes are petri dishes for bacteria. Gross, we know, but it's true. When you use them for glitter they're guaranteed to stay glittery, so make sure you clean them before using them again. Which, ahem, you should be doing anyways.
The Artis Brush Cleaning Pad is handy for easy cleaning between switching colors, and deep cleaning using the Artis Brush Cleansing Foam.

Now you've got all the tools to go out and glitter!