Microneedling (also known as dermarolling), uses super tiny needles to create micro-injuries to your skin. It sounds kind of crazy, but these injuries actually break up acne scarring, plump and brighten your skin, and allow for better absorption of your products. If you've been on the fence before about trying out a microneedling tool at home (you can bump up your glow by getting a treatment at the derm, too), fear not because we've got you covered with a breakdown of how to safely use these tiny needles — and a roundup of the top tools out there!
How do I use an at-home microneedling device?
It seems intimidating, but it's actually quite simple. Start with clean skin that has been washed and prepped with a serum of your choice (we love the SLMD Skincare Retinol Serum), and move the roller vertically, horizontally, then diagonally across your skin for no more than two minutes total.

Is microneedling at home really safe?
As long as you're properly using your tool, it is safe.  It is meant to be rolled on your skin, but be gentle and don't use it to stab or poke yourself. You should always avoid using a microneedling device on any active breakouts or broken skin —you don't want to spread any bacteria or make any cuts worse.
How often should I use my microneedling device?
Depending on the tolerance of your skin, and how quickly you begin seeing results, try using it 3 to 5 times a week.
And now, for some of our favorite devices on the market!
Joanna Czech Gold Roll CIT ($298)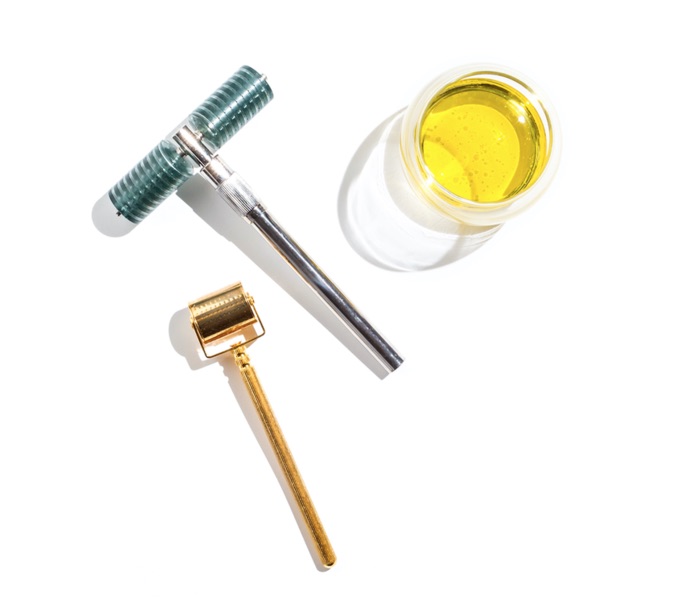 Not only is this gold-plated roller aesthetically pleasing, the gold has added benefits that your skin will love. Gold naturally suppresses bacteria growth, and is easy to clean —win win!
GloPRO Microneedling Tool ($199)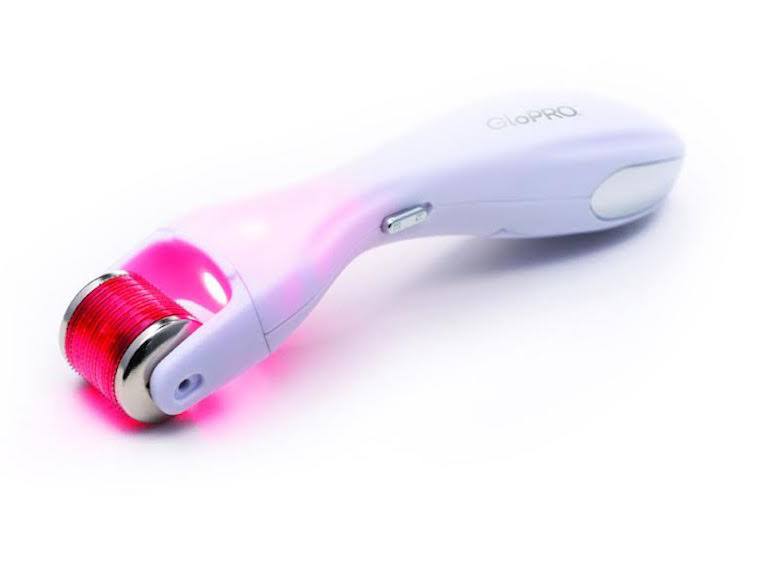 Not only does this GloPRO tool include the benefits of microneedling, it incorporates red LED light to enhance the benefits you're already reaping. Plus, you can customize your order by adding in a body, eye, or lip attachment head for treating fine lines and pigmentation.
ORA Face & Full Body Roller Kit ($85)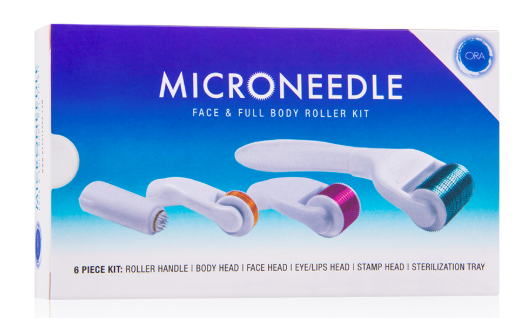 This six-piece set from ORA comes with everything you need to start microneedling from head to toe. Made of fine titanium needles, this kit comes with body, face, and eyes/lip heads, as well as a handle, sterilizing tray, and stamper tool.
Beautonics Derma Roller ($70)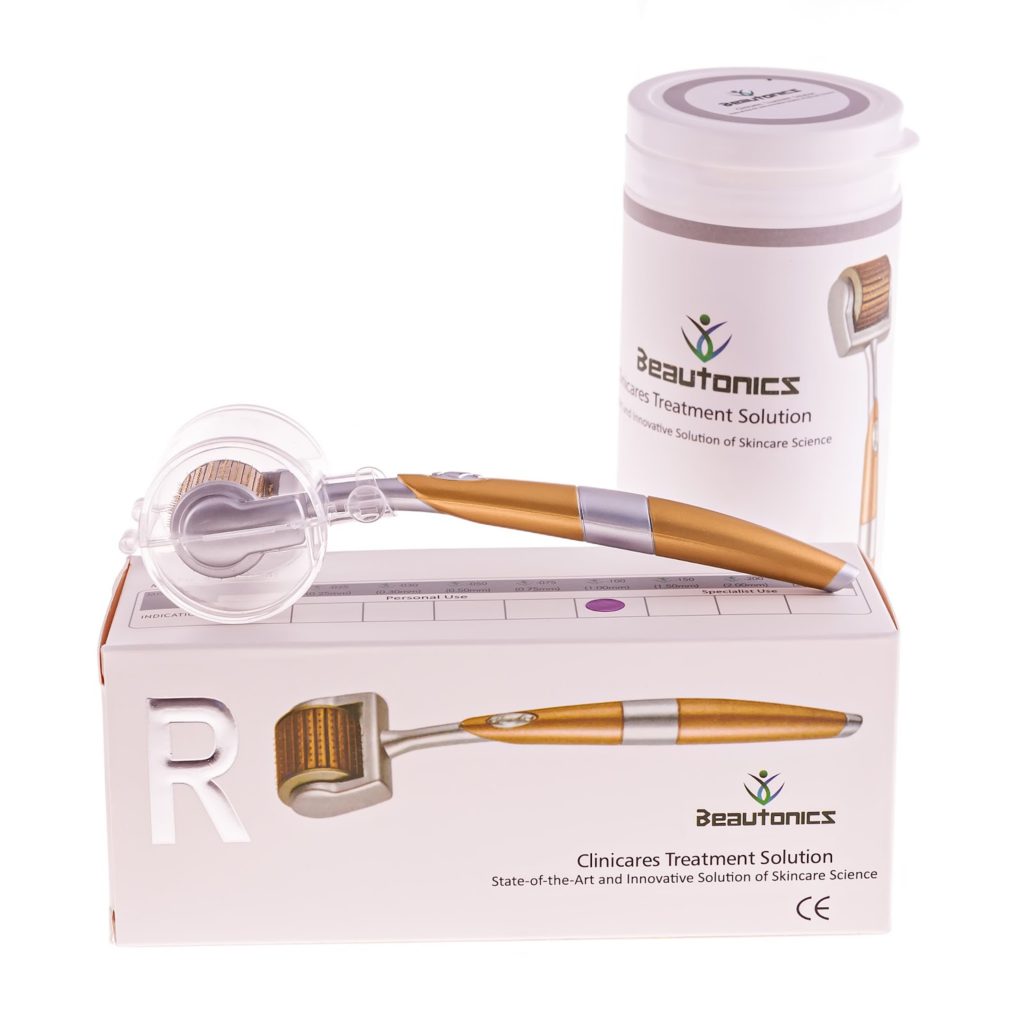 This titanium roller quickly penetrates your skin without the pain, and what makes it even better is that it comes with a convenient travel container for safe and easy travels.
EasyDew EX DW-EGF Derma Needle Program ($93)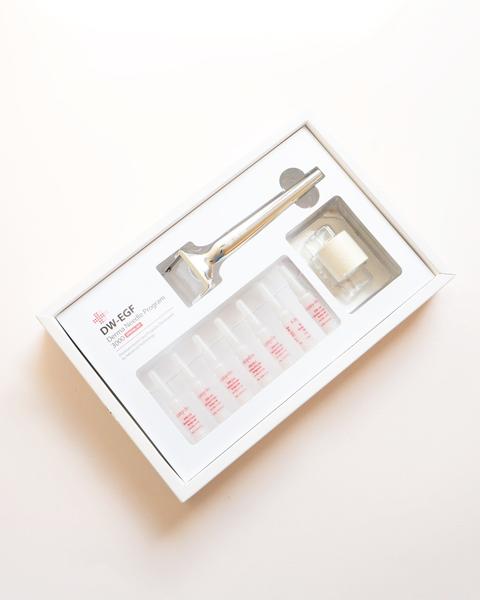 This starter kit from EasyDew is an all-in-one coming out of Korea that contains a reusable needle roller, needle puff, and a week's worth of daily ampoules for added cell regeneration targeting. What makes this product unique? It's designed with sensitive skin in mind because of the non-irritating dissolvable microneedles.
Stacked Skincare Micro-Roller ($30)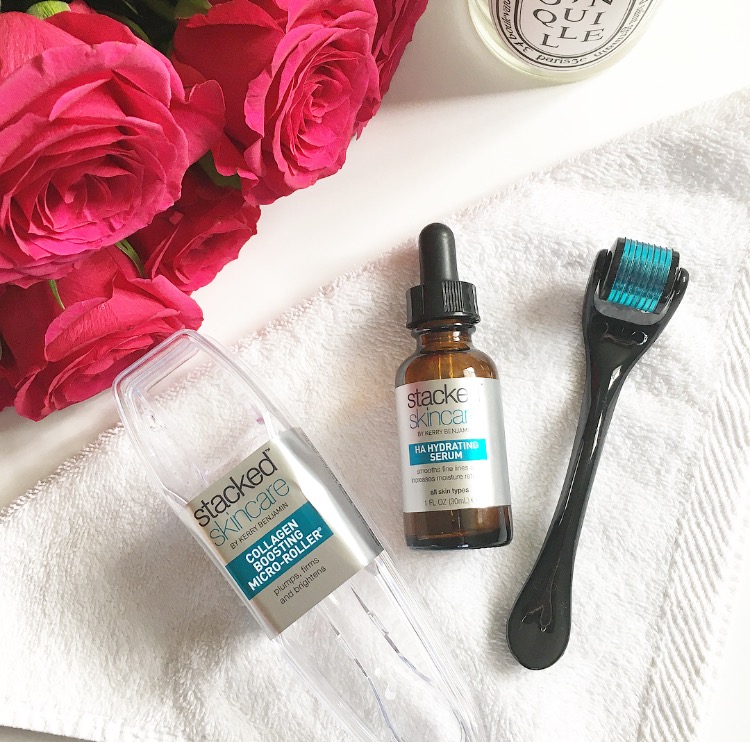 Despite its low price point, this gentle roller is the perfect way to get into the world of microneedling for plumper and smoother skin without a big investment. The brand sells several serums (like the ones pictured above) that can be used with the device.