Shampoo, rinse, repeat. Apply to clean skin. Use sparingly. These simple instructions are meant to make it easy to get the very best from a beauty product. But not all products are created equal, and not all manufacturers make it clear to consumers when they should be following those overly simplified instructions. What time of day should a product be applied? How many times per day is appropriate? What other ingredients should, or shouldn't, the product be combined with?
These questions are incredibly pertinent when it comes to retinol — especially nowadays as the ingredient has become increasingly popular and is being used in a slew of skin care.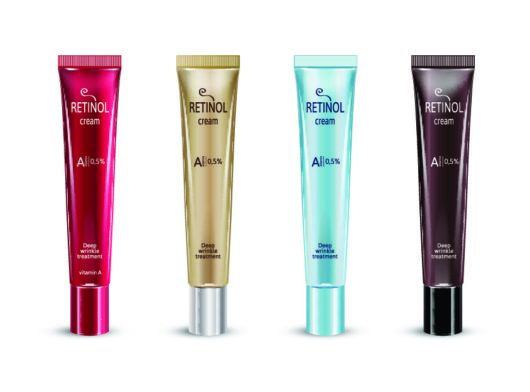 What is retinol?
First, let's understand what retinol is and how it works. Retinol is derived from vitamin A and has been used for decades to treat acne and decrease signs of aging, mainly sun damage, fine lines and pigmentation. Retinol itself is a reformulated, weaker version of prescription-strength tretinoin. Both tretinoin and retinol instigate cell turnover, which exposes new, delicate skin but can also cause dryness and irritation in the complexion. In fact, retinol was created because patients were having adverse reactions to the robust tretinoin formula and needed something gentler.
A powerful, effective ingredient, retinol is well-loved by many people, and for good reason. It's most commonly found in nighttime serums and creams, yet it's beginning to turn up in a variety of foundations, lip products, sunscreens, and cleansers. But if retinol is so great, what's the problem? Retinol is not meant to be used during the day!
Why can't I use retinol any time of day?
You should only be applying retinol at night. Actually, retinol has the exact opposite effect on the skin if used during the day. Because of the delicate new skin retinol helps to form, it makes the complexion more vulnerable to the sun. Some formulations contain retinols and SPF, but these are misleading, as retinol can make the skin susceptible to sun damage even when an SPF is worn.
Retinol also doesn't do well when exposed to sunlight and air. Anything derived from vitamin A is likely to break down in daylight or with oxygen exposure, which is why the best retinol products are packaged in opaque, tightly sealed tubes.
The use of retinol in daytime products is especially concerning when it comes to lip balms or lipsticks. Our lips are made of extremely thin skin, therefore they're far more prone to damage. Any lipstick that contains retinol and promises to reduce fine lines on your lips simply should not be trusted.
Don't get us wrong, retinol is an all-star ingredient, and can be fabulous for the complexion when used properly. But if you're using a retinol-based product, it's best to follow these simple instructions: apply retinol only at night, before heading to bed. Avoid daytime use of retinol or vitamin A skin products — they can create even more dryness, redness and irritation!