While avocado toast might be keeping you from buying your first home, adding avocado oil into your skincare routine might be the trick to helping your skin look hydrated and refreshed, without sending you into debt.
While you might already be familiar with the many uses of coconut oil, the oil that's derived from everyone's favorite brunch staple shouldn't be doubted. Avocado oil isn't quite as pervasive as coconut oil just yet, we have a feeling you'll want to be incorporating this up-and-coming oil into your routine very soon.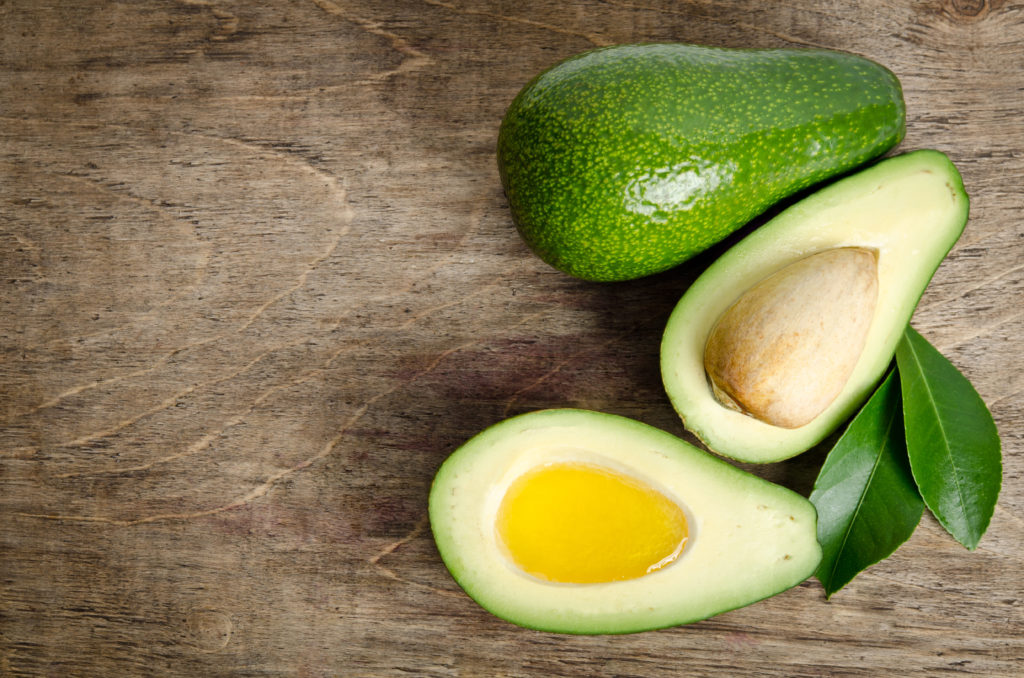 What is avocado oil?
You guessed it, avocado oil is derived from your favorite healthy fat-filled fruit, the avocado. You might already have this in your pantry as a lighter alternative to your EVOO (extra virgin olive oil, for those who aren't Rachael Ray fans), but it's also popping up in face and body care items.
Avocado is a great source of minerals, monounsaturated fatty acids (the good kind), antioxidants, vitamins A, D + E, and is packed with anti-inflammatory agents and the oil holds all the same benefits. Unlike coconut oil, which is usually partially solid and needs to be softened in your hands, avocado oil's consistency won't change much due to changes in temperature. Not to be confused with an essential oil, avocado oil is a carrier oil. Carrier oils are cold pressed from the nuts, seeds or fatty acids and aren't particularly aromatic. Essential oils, on the other hand, are derived from plants and flowers, are highly concentrated, and can be used in anything from candles and diffusers to skin care and body care.
How does avocado oil work in skincare?
Avocado oil is extremely absorbent, so if you have dry skin, avocado is an amazing way to help replenish it. Avocado oil can also calm itchiness or inflammation, heal chapped or cracked skin, and even protect you from sun damage and ultraviolet radiation.
This trendy fruit doesn't leave as intense of a sheen behind the way coconut oil does, as it is able to absorb more quickly into the skin instead of sitting on the surface — perfect for drier skin types. Keep in mind that avocado oil, like coconut oil, is comedogenic, and has the potential to clog pores (this differs for everyone, though).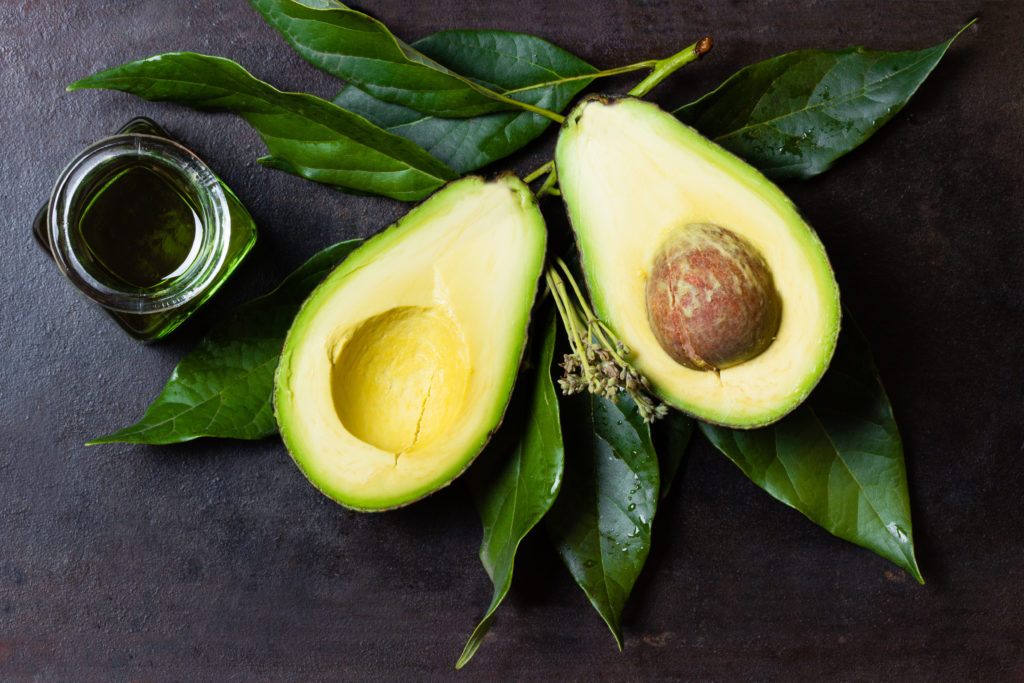 Who benefits from avocado oil in skincare?
If your skin is dry, massaging avocado oil straight from bottle to skin is a great way to introduce this oil into your routine. It will get to work right away hydrating your skin — especially during the winter months when even normal or oily skin can experience dryness.
If your skin is acne prone, or if you have a pesky breakout, adding avocado oil to your cleanser, or cleansing with it on its own, can be a great way to not only treat active breakouts, but also heal scars.
Does your skin need a boost of collagen or have a cut but no antibiotic ointment? A study showed that avocado oil can increase skin's collagen metabolism and production thanks to its concentration of sterolin — natural fat found in plants. This delicate molecular structure softens the skin and reduces age spots. A second study showed that avocado oil had a positive antimicrobial effect and can speed up wound healing.
If you're looking for a fun DIY project, consider making an at-home body scrub with coffee grounds, sugar, avocado oil and essential oils — it's a skin-loving treat that's packed with antioxidants and the stimulating benefits of caffeine. You can even utilize avocado oil (or just a mashed up avocado straight from the kitchen!) into your haircare routine as a deep conditioner or mask treatment to smooth frizz and fly-aways.