Your brows frame your face — and how they're shaped can totally change your look. But if you're like many women, you may have plucked them to the extreme when you were younger (super-thin arches were de rigueur in the '90s, after all). Or maybe you just weren't blessed with a great natural brow, or suffer from dermatillomania and have pulled out your own brow hairs.
Regardless of the reason, now that full, thick brows are back in style (thanks, Cara Delevingne!), you may be wondering what you can do to sport the look.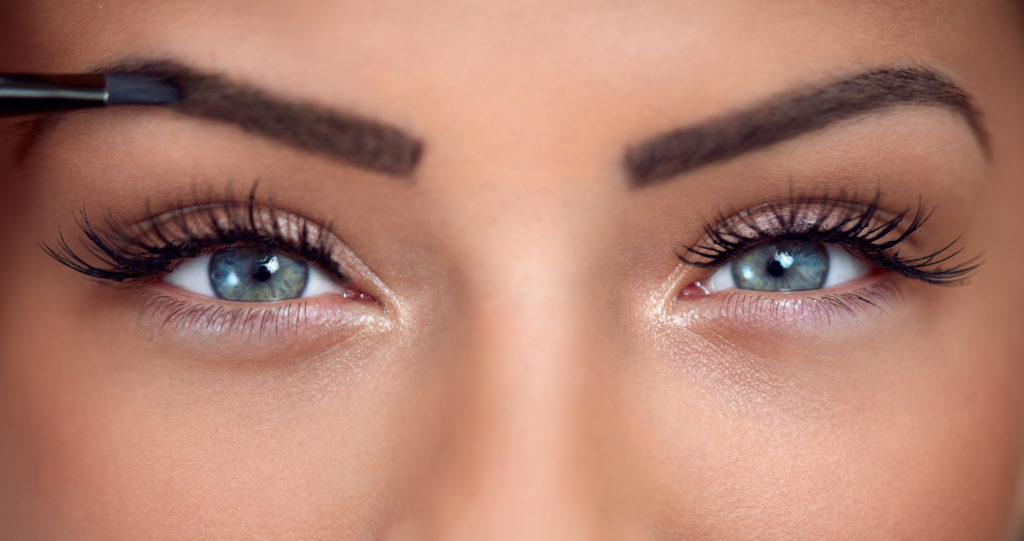 If you tweezed your brows into a teeny-tiny state years ago, you may have noticed that they're not exactly growing back as quickly as you'd hope. Or at all, for that matter. That's because over-plucking damages your hair follicles, which can lead to permanent eyebrow hair loss. Say it ain't so! But that's not all: As you age, hair growth starts to slow down, hair becomes thinner, and hair loss starts to happen. Not exactly what you want to hear if you're looking to grow out your brows, right?
We're not here to totally depress you, though. Luckily, there are quite a few brow fixes available these days. Permanent makeup, micro color infusion, and microblading are three options you have — and all work in a very similar way.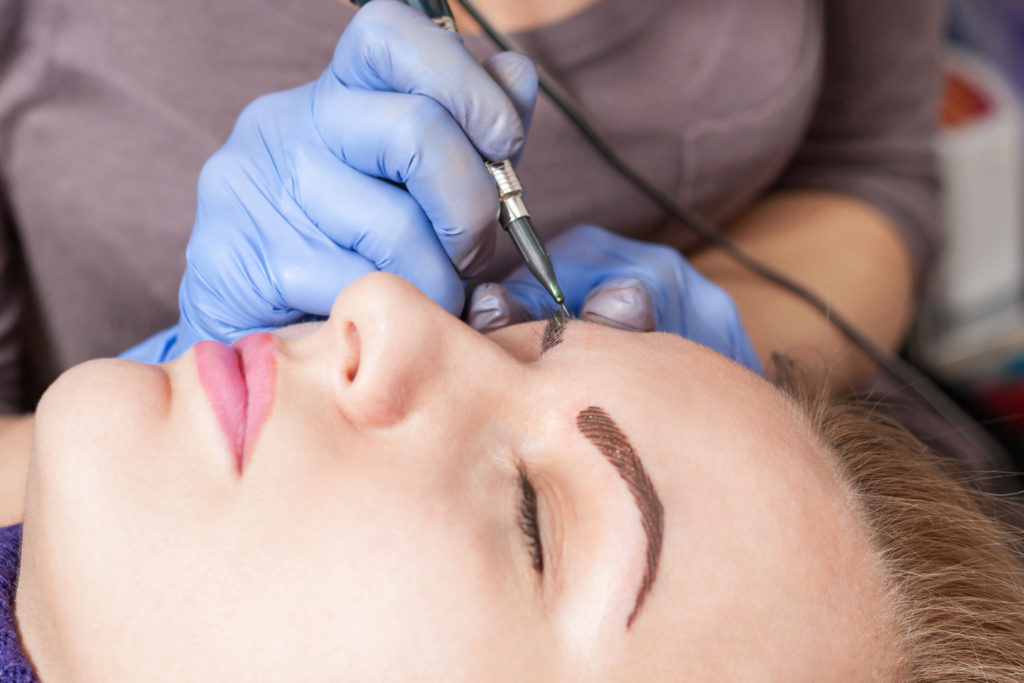 OK, so what's the deal with these brow fixes?
Sure, you could fill in your brows with a pencil everyday, but if you're trying to get out the door on time (the struggle is real), this may not be the most effective strategy. Enter cosmetic tattooing, which also goes by the names permanent makeup, micro color infusion, and microblading, depending on the technician you visit. The process involves a professional technician depositing ink under the top layers of your skin to create the appearance of fuller, natural-looking brows. The term brow tattoos may harken images of tacky, dark stripes above someone's eyes but trust us when we say, technology has come a long way on this front.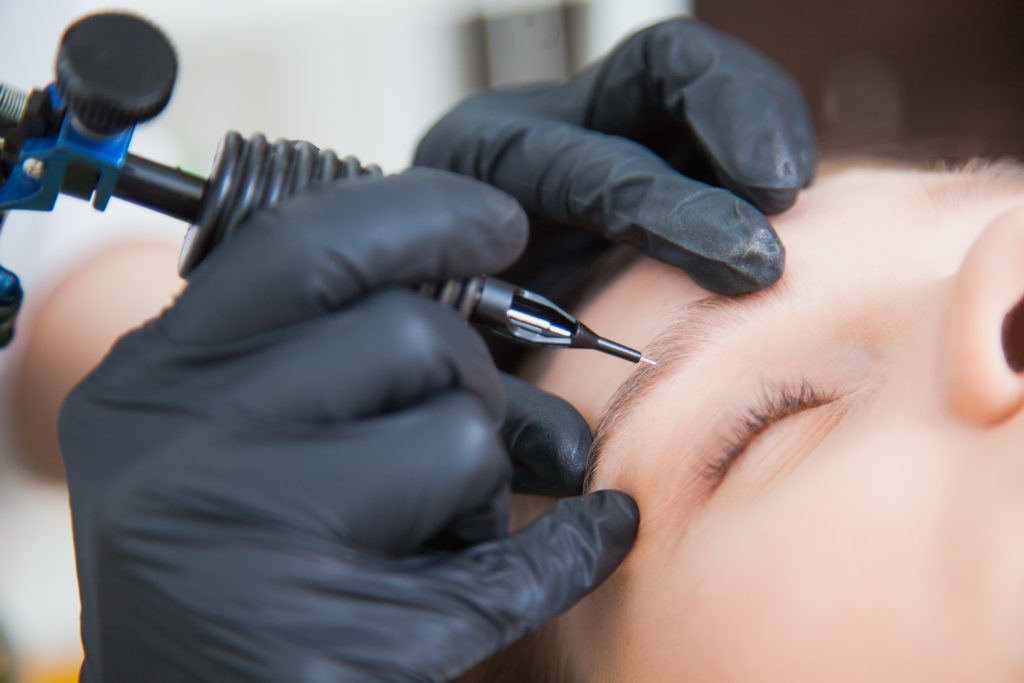 What can you expect during a microblading session?
There's no need to do anything to your brows before heading in for an appointment, but keep in mind that you shouldn't wax that area for at least 48 hours beforehand. Your technician will work with what you've got! First, they'll apply a numbing cream, then they'll use a tool with tiny needles at the end to deposit ink underneath the outer layer of your skin. They'll apply the ink in hair-like strokes that look just like the color, shape, and texture of actual brow hairs. A session will generally take between 1 and 2 hours.
What happens afterwards?
You may experience some post-treatment redness and peeling, but that should heal within a week. Healing below your skin, where the ink was deposited, may take up to two weeks. You should apply a hydrating balm, like Vaseline, daily until your skin heals and you should avoid exfoliating scrubs and chemical peels for at least two weeks post-procedure. You'll also have to keep your brow area dry for two weeks (that means you'll have to be really careful when you shower and wash your face).
Your brows will be considerably darker immediately after your treatment, but the color will settle down into your desired result within a few days. Before you leave her office, you should schedule a follow-up appointment with your technician for 1-3 months after the initial session so that they can make any adjustments and perfect your look.

How permanent is brow tattooing?
Most permanent makeup techniques — like microblading and micro color infusion — last 1-3 years, with regular touch-ups. As with actual tattoos, the color will fade over time, but you can stave off some of that by staying far away from alpha hydroxy acids (like glycolic acid) and retinol, which will lighten your brow color, and wearing SPF daily to prevent fading.