Hawaii is known around the world for its stunning beaches, breathtaking sunsets and endless palm trees. And while some also know this archipelago of islands for its volcanos and lush rainforests, few people are aware that the islands grow a myriad of incredible botanicals — many of which are powerful skincare ingredients.
Kapua Browning, a Hawaii native who was born and raised on Oahu, was an avid surfer who lived practically every minute of her life in the Hawaiian sun. During the early 2000s, while trying to heal her sun-damaged skin, she discovered a passion for skincare and that's when she trained as an esthetician and discovered the power of Hawaiian-grown botanicals. Fast forward to 2017 and Kapua has officially launched Honua Skincare — a brand that masterfully harnesses the wonders of Hawaiian ingredients — whose name translates to earth, land, and foundation.
The secret to Kapua's success is twofold: unique, potent ingredients that are combined in just the right ways; and her passion for treating skin issues at their root, not just on the surface.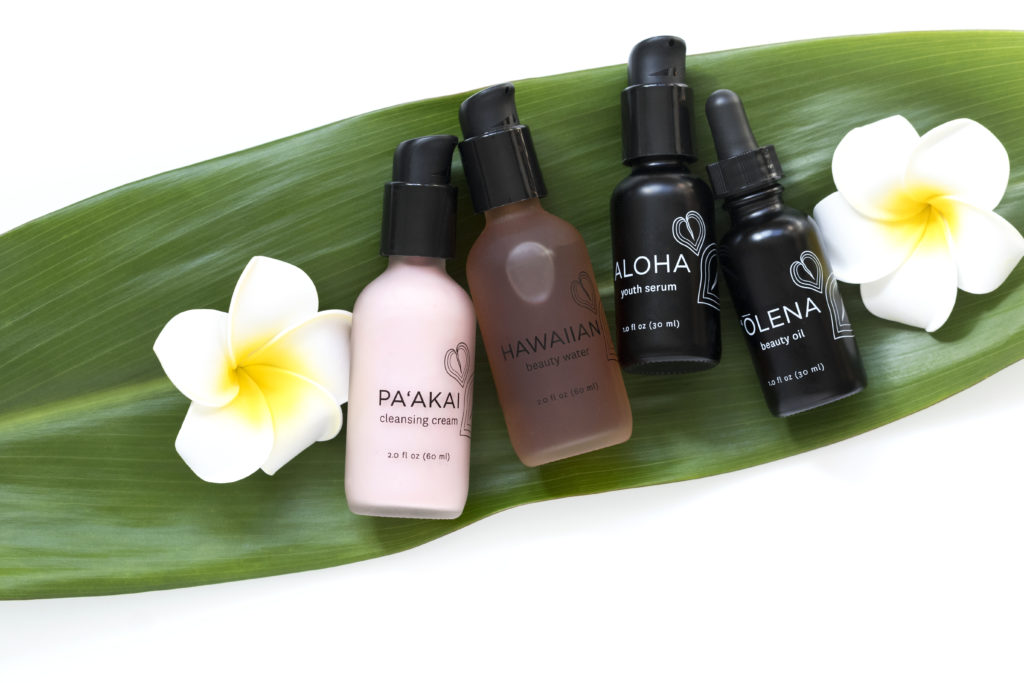 Must-Have Hawaiian Skincare Ingredients
To understand the herbs, roots and tinctures that Honua Skincare incorporates, we sat down with Kapua so she could explain what's in her unique Hawaiian arsenal. For starters, she explained that she only uses the best of the best ingredients. "Whatever I use in my products, I ingest internally to give my body and skin that same benefit," she says. "It's all the highest quality, purest Hawaiian organics."
'Olena (Turmeric)

"When I began formulating, hardly anyone else was using 'olena, which is also known as Hawaiian turmeric," says Kapua. "You'd find it in Indian skincare, but it was hard to come by. Now, it's become much more mainstream, and everyone is discovering its power." That power is in the root's anti-inflammatory benefits. Kapua often recognizes inflammation as the root of her clients' skincare problems, and 'olena is the ideal treatment — if it's mixed properly. "Turmeric actually isn't easily absorbed by the skin. I find that it needs black pepper to sink properly into our pores, and that's how I formulate it," she explains.
'Awa (Kava Root)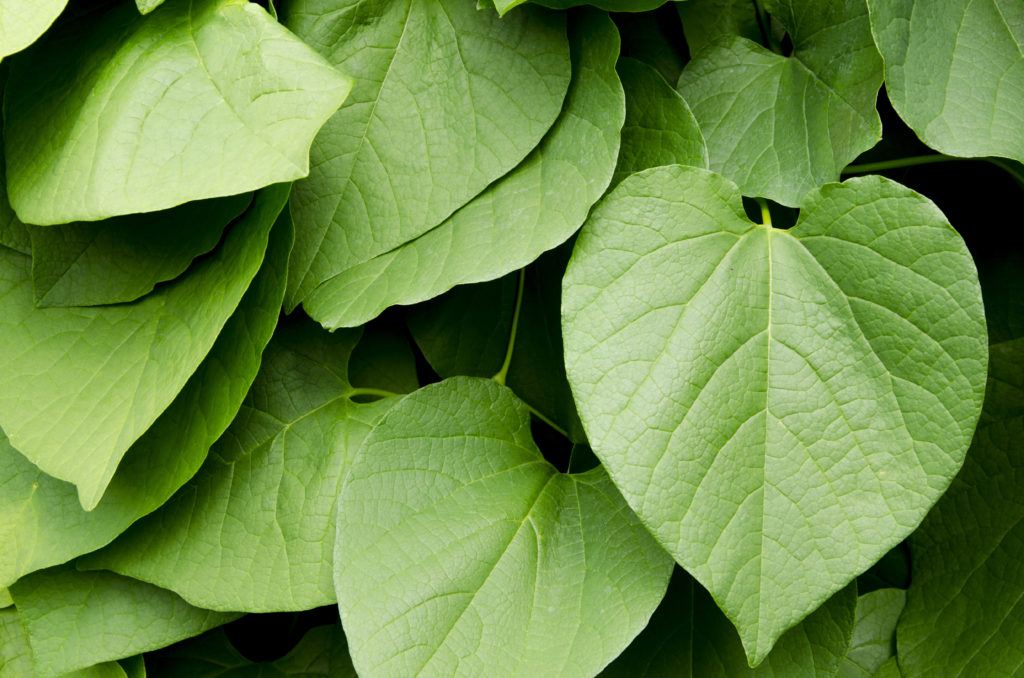 This traditional Hawaiian root (pronounced ahh-vah) is a part of the pepper family, and is the ingredient that Kapua combines with 'olena to increase its absorption and efficiency. "I love 'awa because it calms the skin, relaxes stubborn muscle patterns, and loosens your frown lines," she explains. In other words, it's a relaxant, and it's been used traditionally in Hawaiian skincare for 1000's of years with no side effects. "But now that it's more popular, there's a caution level and its banned in Europe," says Kapua of the ingredient, which is also called kava root. Why? "Because formulators who are less educated use the whole plant, and made tinctures with every part of the root and leaves. It's not good for your body that way," Kapua clarifies. She's careful to use the proper part of the plant and extract 'awa properly, to ensure it's a safe and effective ingredient.
Aloalo (Hibiscus)
More commonly known as hibiscus, aloalo (pronounced ah-low-ah-low) is an Alpha Hydroxyl Acid (AHA), which means it mildly exfoliates the skin. It's also great for hydrating and plumping, plus tightening pores. "It makes skin feel firmer and plumper without making your face feel heavy," explains Kapua.
Kukui Nut Oil
This oil has been used by Hawaiians for centuries to protect their skin from the sun. "Later, as time passed, they started using it in hospitals to treat burn victims," explains Kapua. Not only does it help regenerate new skin, it contains high levels of antioxidants, vitamins A, C, and E, and omega fatty acids. "It's also noncomedogenic, making it a great oil for acne-prone skin," she explains.
Noni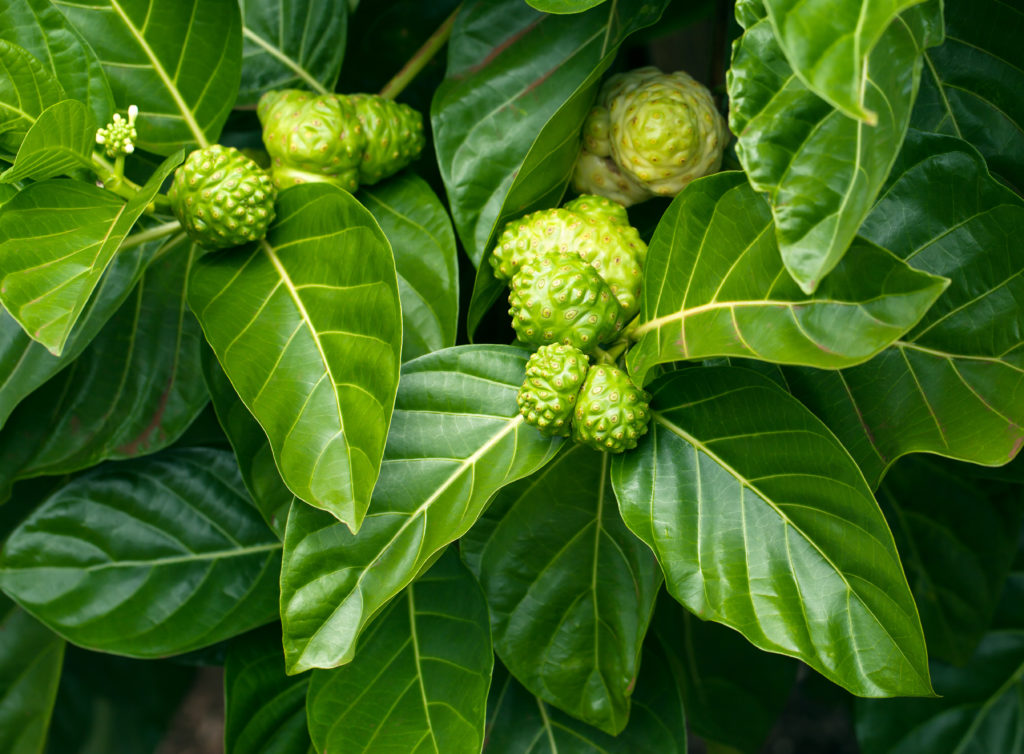 In the past few years noni has become more popular — Kapua cites Miranda Kerr as a huge fan of this natural fruit, which is actually a part of the coffee plant family. "I put it in our products because it's a wonderful source of vitamin C, selenium, minerals, and antioxidants," says Kapua, who notes that it's also high on the ORAC scale, lightens pigmentation and sun damage, and brightens the complexion. "It's so hard to find a vitamin C that works after it's exposed to the air," notes the formulator. By using a whole food version, she eliminates that issue. Noni has a lot of potential — the University of Hawaii has spent extensive time researching noni for its potential to treat cancer.
Kamani Oil Blend (Tamanu)
Sometimes known as tamanu, this nut oil is a skin regenerating, wound healing powerhouse that's really great for acneic skin: "I love the way it helps with scarring and inflammation," notes Kapua. "The worst thing for acne-prone or oily skin is using harsh toners and masks — these products strip the skin and remove all our natural oils. When this happens, your body overcompensates by making even more oil." Using a noncomedogenic facial oil, says Kapua, will help calm your skin and tell your body to stop producing as much oil.

On the Efficacy of Organics…
Kapua equates the reason Honua products are so potent is because they're made fresh from the earth. "It's similar to medical grade products," she reasons. "For example, many dermatologists will use retinols — a prescription strength vitamin A. Our products are like a different approach to giving your skin vitamin A. And whether you're a doctor or a holistic skin healer, we all have the same end goal: To help your skin become healthy again."
For more information about Honua Skincare, or to purchase Kapua's powerful products, visit honuaskincare.com.