There's something super-indulgent about draping your skin in a cool piece of fabric that's dripping with skin-nurturing ingredients and cut to conform to the contours of your face. This is the beauty of the increasingly popular sheet mask, a fairly new entry into the skin game. You may look a bit crazy wearing one, but its soothing properties and ritualistic nature make you feel like you're visiting a spa for complexion perfection. But the question remains: Do sheet masks actually work?
The idea behind sheet masks is pretty simple. They're designed to seal in skin care ingredients so that they don't have a chance to evaporate into thin air. The serum-soaked cloth (typically made of cotton, cellulose, coconut pulp or fiber) acts as a physical barrier between your skin and the outside world. It's trapping those good-for-you ingredients and forcing them to go where they are needed the most — into your skin. Typically, sheet masks require you wear them for 10 to 20 minutes for maximum benefits. During that time you can kick back, relax, snap a scary selfie, and allow the ingredients to do their job.
Of course, variety is the spice of life, and with sheet masks the same holds true. We tested a bunch, from brighteners to acne-clearers, to see how bouncy and beautiful our skin could get. Here's what we found out!

Brightening Sheet Masks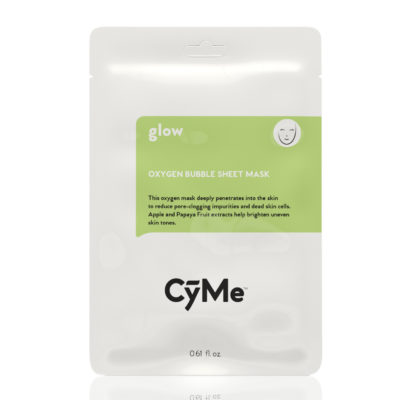 A mix of apple and papaya fruit extracts help to shed dead skin cells and brighten uneven skin tone, but it's the bubbling action that makes this mask a stand out.
Our take: We found the constant bubbling action beyond relaxing, and our skin was left feeling more taut and looking glow-y.
Sticky? You rinse your skin after removing the mask, so your skin is left feeling soft to the touch.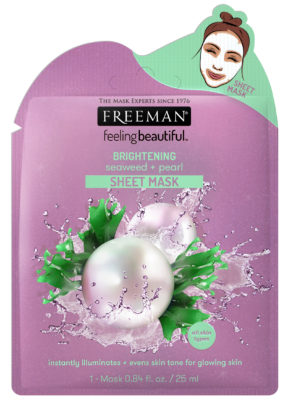 Lightly fragranced, this mask delivers seaweed to purify skin while pearl works to add radiance.
Our take: This was one of the easier masks to apply, though it ripped pretty quickly when we reconfigured it.
Sticky? Medium stick that lasted about a half hour after sheet removal.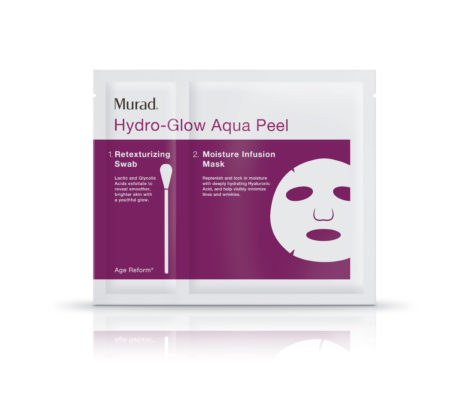 The mask has a two-step approach. First, you swab your skin with lactic and glycolic acids. Then, you quench your complexion with a hyaluronic-infused sheet. It leaves skin plumped and remarkably brighter.
Our take: Pinpointing our problem spots with the swab prior to the sheet application is a major plus. We also loved that the mask was saturated enough to use on our neck and our face!
Sticky? Not too watery, not too slimy. In other words, just right, and constantly cooling, to boot!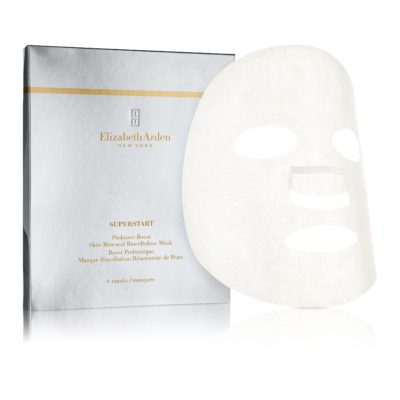 Tapping into the probiotic movement, this mask delivers super-charged nourishment to the skin's natural microflora in order to strengthen its own defenses.
Our take: The cooling feel of this mask relaxed us as we went about our house errands, and when the last bit of serum absorbed, our skin felt extremely smooth and hydrated.
Sticky? Sticky enough that you must rub any remaining serum into skin.
Calming Sheet Masks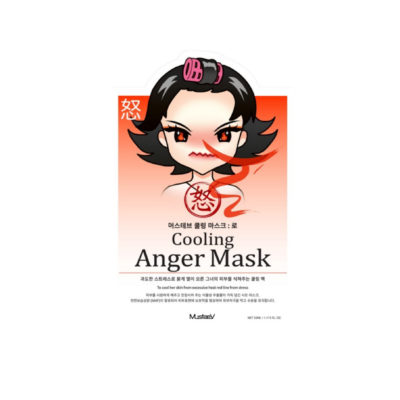 A soothing blend of peppermint leaf and cactus extracts works to help quell any redness.
Our take: After our shower, this mask took our hot skin from red to calm in no time. Eight hours after removing it, our skin felt plump and moisturized — no anger here!
Sticky? Very sticky. The directions say you can pat the serum into your skin after removing the sheet and without rinsing, but we found it too thick to absorb completely and it ended up pilling.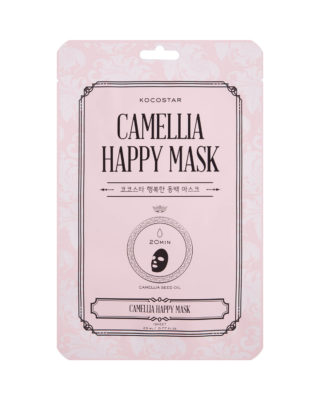 Part of this masks' appeal is the sheet itself: Made of rayon mixed with premium beni tsubaki oil, it can hold moisture exceptionally well, allowing it to deliver herbal essences and camellia extract to skin over longer periods of time.
Our take: Unlike most masks, this one has a pleasant floral scent that calmed our frazzled nerves, too.
Sticky? Nope — and the serum absorbs almost instantly after removing the mask!
Meant for relaxing pre-z's, this jelly-like half mask addresses tired eyes and droopy skin with soothing seaweed extract.
Our take: It's super-relaxing to be sure, but the serum and mask tend to dry out pretty quickly, which meant we couldn't wear it for the full 15 minutes.
Sticky? Not in the slightest; skin feels hyper-soft.
Clarifying Sheet Masks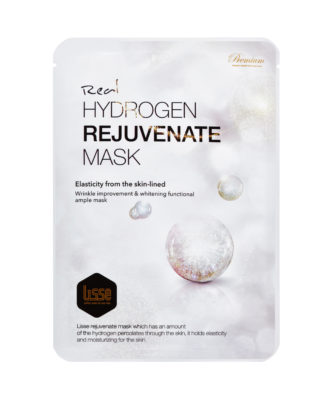 Boasting a thicker sheet than most, this mask focuses on delivering hydrogen water to fight free radicals. It also has antimicrobial hydroxyl ion to expel dirt and buildup, leaving skin taut and clean.
Our take: The sheet mask's fit perplexed us, so we forewent the provided ear slots as it pulled the mask too tight across our face.
Sticky? No; it absorbs quickly with very little residual stick.
More like a mud mask than a sheet, this combines activated charcoal with hyaluronic acid to address clarifying and hydration all at once.
Our take: Not going to lie, this sheet was tough to place. You need to work fast! But our skin felt clean as a whistle post-mask. We did notice some slight peeling on our cheeks two days later — maybe due to leaving on the mask too long.
Sticky? Nope, quite the opposite!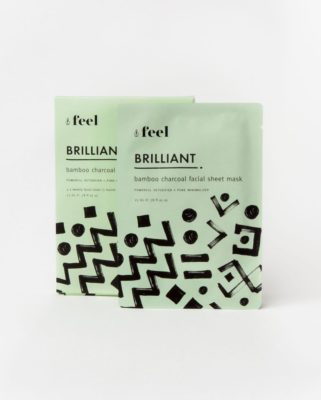 This non-woven bamboo fiber mask contains activated charcoal to detoxify while hyaluronic acid infuses skin with plumping moisture.
Our take: The soft, cottony sheet felt so comfortable, we didn't want to take it off! But when we did, our skin didn't feel too tight or irritated… a major plus when clarifying.
Sticky? Not too watery, not too sticky — just right.
Moisturizing Sheet Masks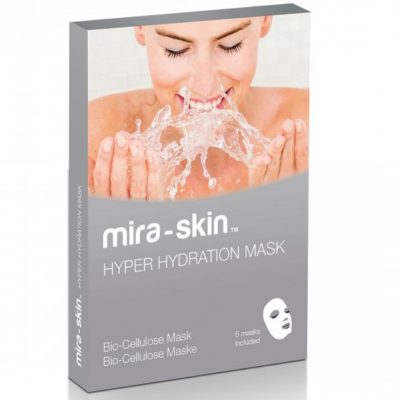 Not only does this mask steep skin in hydrating hyaluronic acid, it also addresses hyperpigmentation and reduces inflammation with coconut extract and grape seed extract.
Our take: We fussed a bit with the bio cellulous mask, but once we got it snug, it soothed our skin.
Sticky? Extremely slimy!
Purporting to hold up to 50% more serum than a traditional cotton mask, this two-piece gel mask quenches skin with hyaluronic acid and seaweed extract.
Our take: The two pieces make this mask a bit easier to manage. Added bonus: The eyes and lip cutouts actually have flaps so, should you choose to hydrate those areas too, you can flip the flaps over and hydrate away!
Sticky? Not too sticky, with absorption pretty much complete upon mask removal.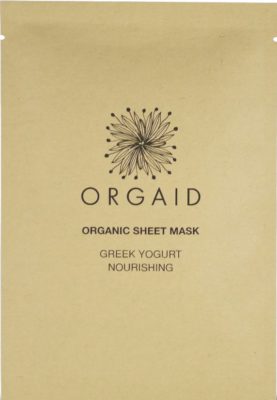 For those seeking organic skin care, this one's for you. Containing what you want — Greek yogurt to shrink pores, pro-vitamin B5 to firm and organic botanicals to soothe — it ditches what you don't: parabens, sulfates, alcohol, and fragrance.
Our take: Despite accidentally spilling the serum literally everywhere in our bathroom, the mask retained enough of the good stuff to ensure our skin felt taut and smooth.
Sticky? Very watery — so much so that you might get splashed when you open the packet!
Anti-Aging Sheet Masks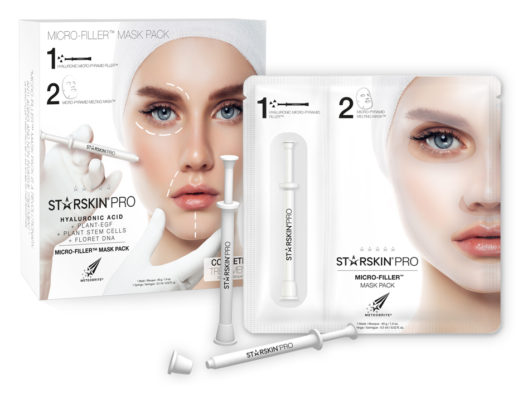 Hollywood's A-listers choose this two-step mask pre-red carpet for good reason. First, Hyaluronic Micro-Pyramid Filler creates teeny tiny micro punctures in the skin to facilitate enhanced absorption. Then, the Bio-Cellulous mask sends in a stem-cell skin renewal cocktail that improves skin tone, texture, fine lines and wrinkles.
Our take: Think of the first step as a pre-emptive skin scrubbing — it's the setup for unbelievably fresh skin. Once applied, the mask remained moist and cool throughout. Our recommendation: Apply before bed so you can allow the serum to absorb completely.
Sticky? It was pretty sticky — and took about five hours to completely absorb.
Pushing active vitamin C for brightening and peptides for stronger, more taut skin, this anti-ager leaves skin smooth and younger-looking.
Our take: The crisp, clean scent smelled as crisp and clean as how our face looked post-mask sesh.
Sticky? Yes, but it does absorb rather well with some finger manipulation.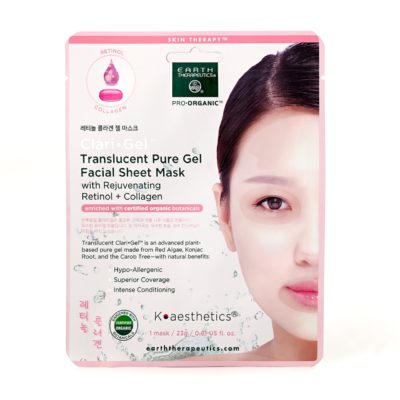 Taking superstar anti-aging ingredient retinol and mixing it with skin-plumping collagen, this plant-based gel mask hugs every curve of your face to deliver its goods.
Our take: Read the directions! If you don't, you'll be fumbling to put the sheet on properly — trust. The serum absorbed quickly… so much so that, when we removed the mask, there was no need to pat in any residual serum.
Sticky? Slightly, but absorbs within minutes.