If you're following The Pretty Pimple on Instagram (and if you're not, you should be!) you may have seen our stories from Cosmoprof North America (CPNA) in Las Vegas, one of the largest beauty trade shows in the U.S.!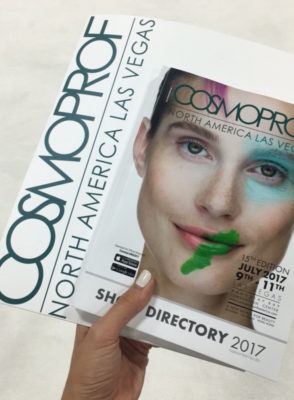 Cosmoprof features nearly 3,000 exhibitors from all over the world and more than 30,000 attendees flock to Las Vegas to check out everything the show has to offer. From big brands like Amika and Hairfinity to Cailyn Cosmetics and NYX Professional, more brands than we can name had booths at the show.
Those that attend Cosmoprof are there for many reasons — to see what's on the horizon in the skincare and beauty worlds, to buy products to stock at their stores, spas, or businesses, and to meet the people behind the brands they love. We spent time at the show in Vegas to scope out all the trends — and to keep our finger on the pulse of the beauty world.
Here are some of the trends we noticed!
Sheet masks are here to stay.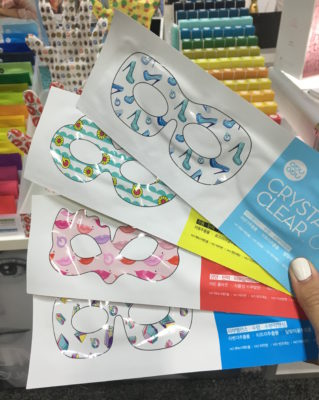 These babies have been around for a while and come in many sizes and iterations, but one thing is for sure: sheet masks are staying around, and there are hundreds of interesting new versions coming out of China and Korea. We love the brightly patterned Eye Masks from AquAqu (above) and the Jayjun pollution defense masks.
It's all about the oil-based precleanse.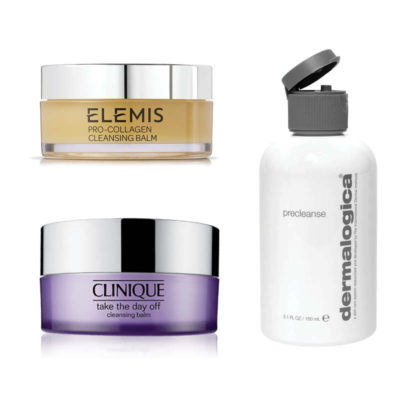 Cleansing your face before you wash it? For real? We know, it sounds absurd, but the precleanse is a fad that's catching on, and we're pretty convinced it's beneficial, not just trendy — especially if you wear makeup. Also called the double cleanse, doubling up on your facial cleanse can be greatly beneficial. In short, oil-based products are excellent at removing impurities and makeup that are present on your skin so that your secondary, more robust face wash can do it's job: get into your pores to get rid of dead skin cells, oil, and bacteria — aka the pimple creating trifecta. Some of our favorite options? Dermalogica's Precleanse, Clinique's Take The Day Off Balm, and Elemis's Pro-Collagen Cleansing Balm, all shown above.
Charcoal, Charcoal, Charcoal.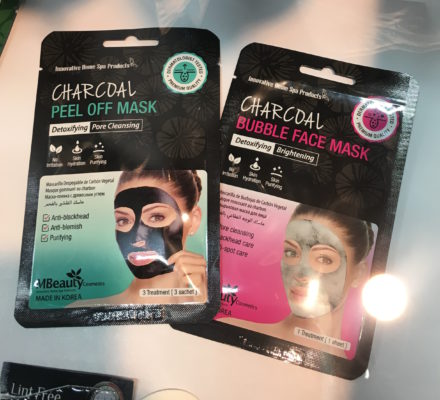 Renowned for its de-gunking abilities, activated charcoal is like a magical magnet that can pull all sorts of debris out of our pores. (If you don't know about this impressive skincare ingredient, read our Ingredient Spotlight all about it!) Consumers and formulators alike are tuned in to how great charcoal is, therefore everything from foaming sheet masks to charcoal-based toothpastes are cropping up on the market. Keep an eye out for charcoal products!
Natural formulas that actually do their job.
It's a huge trend to seek out natural, organic products, but many people (including those in the dermatology world) are hesitant to trust less robust formulas.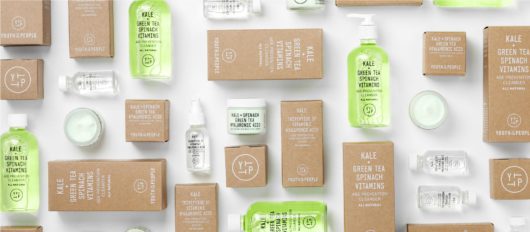 But as science and skincare formulas advance, one of the biggest trends we noticed at CPNA is effective organics.
It's certainly possible to have an organic brand that doesmorethan gently cleanse — natural ingredients and Certified Organics have the potential to really affect our skin, they just need to be formulated properly. Some brands that are doing just that? Glycelene Luxury Skincare, Eminence Organics, Youth to the People, and Derma-E.